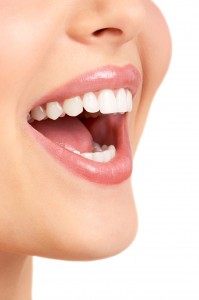 For patients who've kept their smiles hidden because of low self-confidence, Dr. Hornstein has two great options for restoring confidence—porcelain veneers and Lumineers. Both are made from thin shells of porcelain and are designed to match the shade and shape of your smile. The difference is that porcelain veneers are intended to become a permanent part of your smile, while Lumineers may only be temporary.
Regardless of which you choose your procedure will start the same way—with a consultation appointment at The Center for Advanced Dentistry. During your consultation, Dr. Hornstein will have a chance to talk with you about the results you're looking for, in addition to taking a close look at your teeth and gums.
Once Dr. Hornstein has an idea of what you're looking for, a final recommendation can be made to help you decide which is most right for you. Porcelain veneers are permanent, and require preparation before they can be applied. Lumineers, on the other hand, are sometimes referred to as minimal prep veneers, because they require little to no preparation and can be removed later if you want to return to your natural smile. The one that's most right for you will depend on your needs and what you want to get out of your new look.
If you're curious about porcelain veneers and Lumineers but need help deciding between the two, call our Beachwood dental office to schedule a visit with Dr. Hornstein. We'd be happy to help you find your way and transform your smile.