Meet Our Dental Team – Beachwood, OH
Our Helpful Dental Staff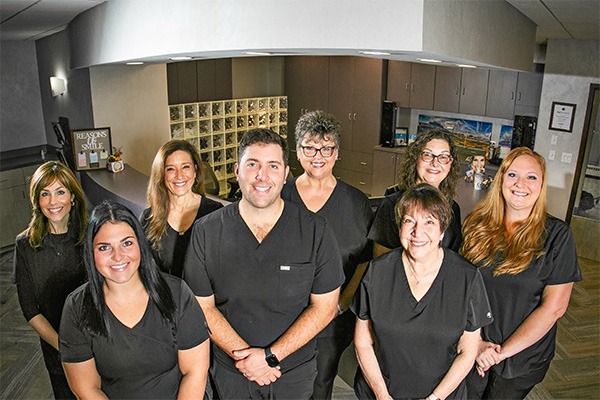 All of our dental assistants are EFDA's (Expanded Function Dental Auxiliary). An EFDA is an individual who first must be an Ohio State Dental Board-Certified Dental Assistant in the Art of Restorative Dentistry. This process requires that a person be accepted into an accredited Ohio State Dental Board program. After extensive training at Case Western Reserve Dental School, each candidate must pass a State Dental Board didactic and clinical skills examination. After passing this exam, they are then legally permitted to place fillings and perform other dental procedures. They can answer any questions you may have and guide you in choosing the appropriate dental treatment.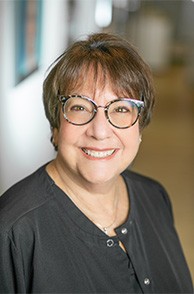 Gayle, Expanded Functions Dental Assistant
Gayle obtained her EFDA certification from Case Western Reserve University in 1998. Now, she is approaching 50 years in her dental career! Before receiving her EFDA certification she worked in the dental office as a dental assistant, and also at the front desk with scheduling and working with patients to maximize their dental insurance coverage. To this day, one of her favorite aspects of her job is her amazing co-workers.
Outside the office, Gayle enjoys spending time with her husband of 42 years, Stan, and their two children, Justin and Marcie. She also has a love of Golden Retrievers and has her own, which she named Ivy!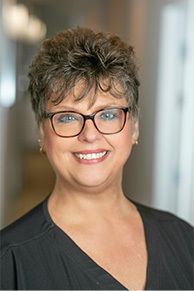 Lydia, Expanded Functions Dental Assistant
Lydia graduated from Cuyahoga County Community College in 1981 with an Associate of Applied Science Degree in Dental Laboratory Technology. She obtained her EFDA certification from Case Western Reserve University, which qualifies her to place restorations for patients. She has over 45 years of experience in all phases of dental assisting. She is a master technician and an expert in teeth shaping, shading, and CEREC CAD/CAM design, which is especially valuable for patients who require extensive care. She will work closely with patients when a laboratory-type filling is necessary. Of course, her favorite part of her job is working alongside skilled dentists to help patients make the right choices for their dental care and treatment.
An Ohio native, Lydia is married with three daughters, two granddaughters, and a kitten, Ozzy. She loves using her time outside the office to travel with family, garden, cook, and be outdoors. She also genuinely enjoys learning and teaching others what she knows!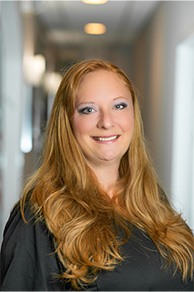 Sue, Practice Administrator
Sue graduated top of her class from The Cleveland Institute of Dental and Medical Assistants in 2002. She began her career in dentistry as a clinical assistant and then transitioned into office management. She loves to make every patient feel special, and always goes the extra mile to accomplish this. She has extensive knowledge of dental insurance plans, having attended numerous educational courses throughout the years. She prides herself in creating a treatment schedule that maximizes dental benefits and making treatment affordable for your budget. She is always ready to answer your questions, both clinical and financial, and looks forward to your call.
In her free time, Sue loves gardening, cooking, crafting, trying new restaurants, swimming, and, of course, spending time with her family. Here's a fun fact about her: she spent her childhood doing demolition and construction for her family's business!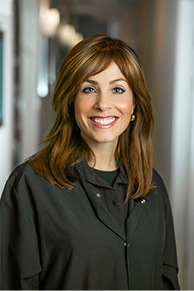 Sarina, Registered Dental Hygienist
Sarina has been practicing dental hygiene since 2004 and has been an important member of our team for over a decade now! She has extensive knowledge in general and periodontal therapies, as well as being licensed to administer local anesthetic. When asked what she loves most about her job, she shared that it's building relationships with her patients.
Originally from Michigan, Sarina is a blessed and busy mother of four kids. For hobbies, she enjoys exercising, painting, shopping, connecting with friends, volunteering in her community, and dancing to loud music with her kids. Here's something you might not know about her: she likes to keep a mostly plant-based household.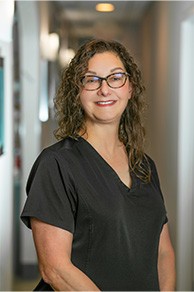 Sandy, Registered Dental Hygienist
Sandy was born and raised right here in Ohio! She has an impressive 40+ years of experience, and all of that time has been right here at our office. Previously, she attended Cuyahoga Community College and completed advanced training on nitrous oxide sedation.
When Sandy isn't with our team, you'll most likely find her gardening, walking her dog, and cooking gluten-free treats. In fact, she's very proud to have a gluten-free house and represent the holistic side of the office! Here's a fun fact about her: she loves to make people smile!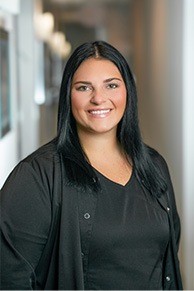 ASHTYN, DENTAL HYGIENIST
Since studying at Youngstown State University, Ashtyn has earned her bachelor's degree in dental hygiene and obtained certifications in nitrous oxide, local anesthetics, and CPR. Plus, she's been working as a dental hygienist for more than two years now! When asked what she loves most about her job, she said that it's improving people's oral hygiene.
At home, Ashtyn has a wiener dog named Gracie. As for interests outside of dentistry, she enjoys crafting, hiking, and spending time with friends and family.