Full Mouth Reconstruction – Beachwood, OH
There Is Hope for Your Smile
We often see dental patients who have several ongoing dental problems, like decayed, chipped, and missing teeth as well as gum disease. This usually causes them to be overwhelmed — where does someone start getting all of this fixed? If this sounds like you, we're ready to offer help without judgment here at The Center for Advanced Dentistry. There is hope for your smile! With full mouth reconstruction in our Beachwood, OH, dental office, we can help you fully recover your dental health and smile.
Why Choose the Center for Advanced Dentistry for Full Mouth Reconstruction?
100% Customized Treatment Plans for Each Patient
Trusted by Beachwood for 30+ Years
State-of-the-Art Holistic Dentistry
Is Full Mouth Reconstruction Right for Me?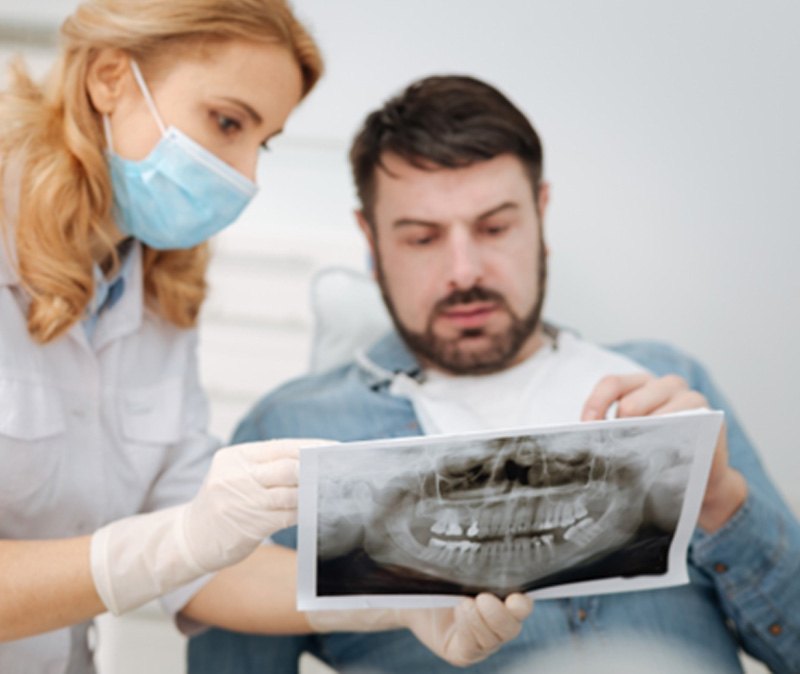 Full mouth reconstruction may be a fit for you if you are struggling with numerous oral health issues, such as missing teeth, broken teeth, worn-down teeth, gum disease, chipped teeth, and more. Even if you have had such problems for years, it is not too late to improve your mouth's function and appearance.
Following full mouth reconstruction, you can expect to enjoy an improved ability to eat without pain and smile with confidence. Many patients notice improvements in their mental and emotional health when they have an attractive, healthy smile.
The Full Mouth Reconstruction Process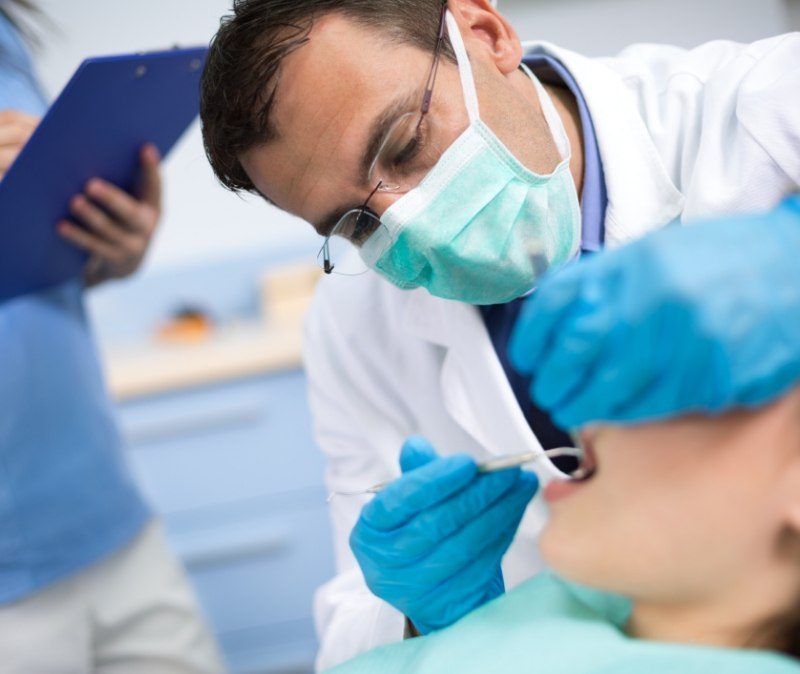 When you visit, we'll check your teeth, gums, soft tissues, and occlusion (how your teeth fit together when you shut your mouth). The full mouth reconstruction team takes X-rays, oral images, and possibly a Panorex image to provide us with detailed information to create your full mouth reconstruction plan.
Your dentist will then speak with you about your goals for full mouth reconstruction treatment. They will address any questions you have and present a plan to restore optimal oral health to your smile. The Center for Advanced Dentistry team will explain our recommendations and then proceed with restorations once you've agreed to the treatment plan.
We may recommend fillings, crowns, inlays, or onlays to restore teeth. Crown and bridgework, partials, dentures, and dental implants all offer exciting, lifelike solutions to tooth loss. Cosmetic services can help your smile to shine. We sometimes work with specialists in an interdisciplinary approach to ensure that full mouth reconstruction patients receive the services they need. Our goal is to deliver the smile you want and then help you maintain it for life.
Understanding the Cost of Full Mouth Reconstruction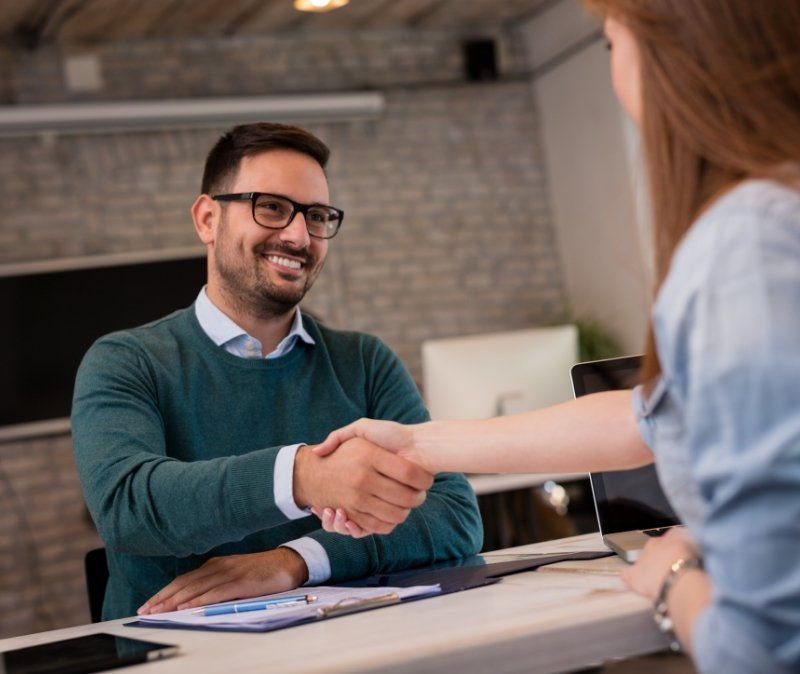 The cost of full mouth reconstruction varies from patient to patient. It depends on which specific procedures you undergo, as well as the extent of those procedures. During your consultation, we will be able to discuss specific numbers with you. We will also help you explore payment options, such as insurance and financing. We also have an in-house discount plan.
Although the cost of full mouth reconstruction can seem high at first, you can be confident that it is a good investment. It may also be slightly more affordable than just getting single restorative services done here and there.
Full Mouth Reconstruction FAQs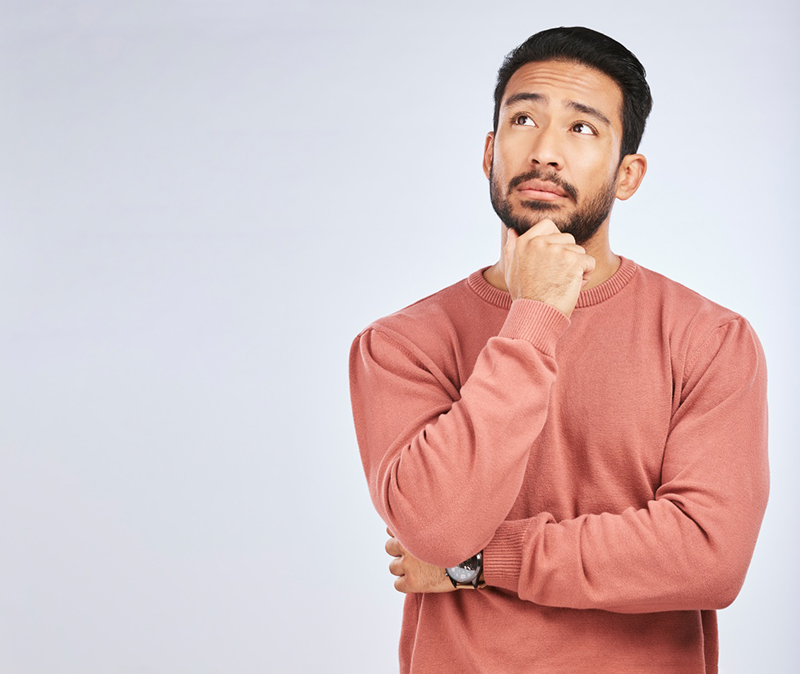 Our team derives great satisfaction from helping patients to improve their oral health and function, so we warmly invite you to come in for a full mouth reconstruction consultation. If you are not ready to commit to that, though, we understand. To help you feel more comfortable about the road ahead, we have put together a brief list of answers to some FAQs about this service. If your questions are not addressed here, give us a call. We would love to speak with you!
Read More Read Less
How Long Does Full Mouth Reconstruction Take?
The timeline for full mouth reconstruction varies from case to case. It depends on which procedures you undergo. For example, start-to-finish dental implant care can take several months or longer. Orthodontic care may require a couple of years. Other treatments, such as CEREC crowns, can be completed in a single appointment.
During your consultation, we will be able to estimate how long it will take to reconstruct your smile. If possible, we will perform multiple procedures simultaneously so you can move toward your goals as efficiently as circumstances allow.
How Long Will My Full Mouth Reconstruction Results Last?
The results of your full mouth reconstruction have the potential to last for a long time. For example, dental implants can often endure throughout a patient's lifetime, and the results of clear aligners are supposed to be permanent. Veneers and crowns may last for well over 10 years.
Of course, whether or not your results stand the test of time is partially up to you. You should take excellent care of your mouth so your treatments can serve you well for as long as possible.
How Do I Care for My Smile After Full Mouth Reconstruction?
Here are some basic care tips for keeping your new smile in top condition:
Adhere to a thorough oral hygiene routine. Be sure to brush twice a day and floss regularly.
Use the right products. Abrasive toothpaste may scratch your restorations. Ask our team for product recommendations.
Avoid bad habits. You should not use tobacco products, and you should maintain a balanced diet. Do not bite down on anything that is extremely hard, like ice or jawbreaker candies.
Attend regular checkups. You should visit us every six months so we can monitor your oral health and help you to keep your new restorations in great shape.
Does Getting Full Mouth Reconstruction Hurt?
We want all of our patients to be comfortable, so we strive to be gentle when performing various treatments. We also offer sedation, which can make it so you feel little to nothing when you are undergoing an invasive procedure.
After any sedation and local anesthesia wear off, you can expect some discomfort, especially if you had to undergo any type of surgery, such as dental implant placement. Our team will give you directions to make your healing period as easy as possible. For example, we may advise you to change your diet, take pain medications, and get plenty of rest. Most patients are feeling better within a week or two of any given procedure.