Dental Checkups & Teeth Cleanings – Beachwood, OH
The Foundation of Long-Term Oral Health
Staying proactive is the first step to maintaining positive long-term oral health. While getting to the dentist may seem like a chore, it does not have to be when you know you are taking all the steps to practice preventive care. As holistic dentists, Dr. Schlessel and Dr. Hornstein are dedicated to providing dental care for the many families of Beachwood and the surrounding communities. By scheduling just two appointments every year, our dentistry team can make sure that your oral health is the last thing on your mind when you smile, laugh or eat your favorite foods! On this page, you can learn more about maintaining healthy smiles with dental checkups and teeth cleanings at our Beachwood, OH dental office.
Why Choose the Center for Advanced Dentistry for Dental Checkups & Teeth Cleanings?
Dentistry with Whole-Body, Holistic Treatment in Mind
Non-Surgical Cleanings Performed
Homeopathic Treatments and Biocompatibility Testing Provided
Why You Need Dental Checkups and Teeth Cleanings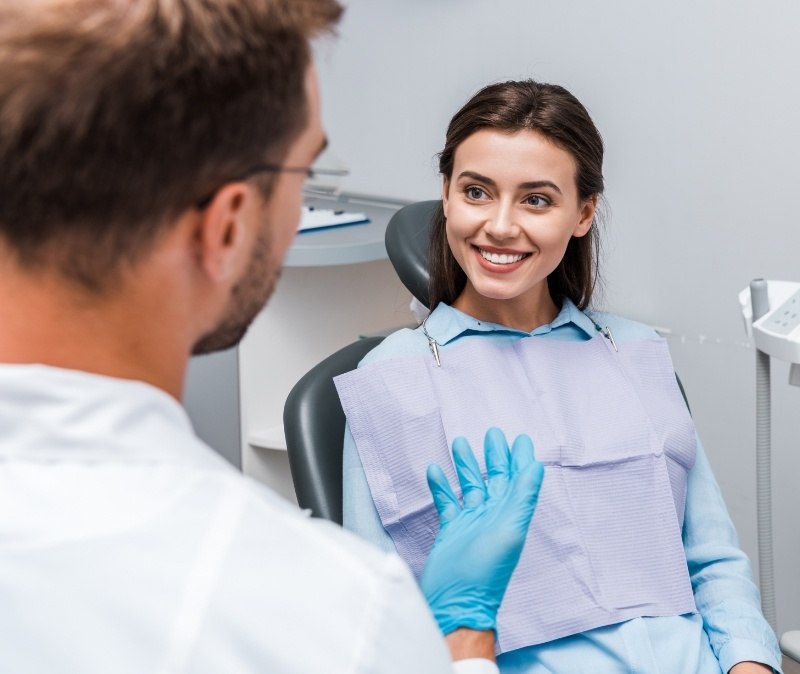 Many patients hold the common belief that if they brush and floss daily, they will not need routine checkups and cleanings from a professional. However, this is simply not the case. Checkups and cleanings are just as integral to keeping long-term oral health in check as brushing and flossing at home for a number of reasons.
For one, toothbrushes and floss are not enough to remove all plaque and especially tartar from the many services of your mouth. There are many small areas that no oral care routine can properly clean, which is exactly why we encourage all patients to visit our dental office once every six months for their cleaning. When you visit for your appointment, one of our highly trained hygienists will use a series of dental tools to remove all harmful material from your smile, dramatically reducing the risk of decay or gum disease development.
During your exam, we will be able to catch the early signs of dental disease before they have a chance to develop into a serious condition. Most dental issues do not become noticeable until it is already too late, which is why it is so important to stay proactive with routine exams.
What to Expect During a Dental Checkup and Teeth Cleaning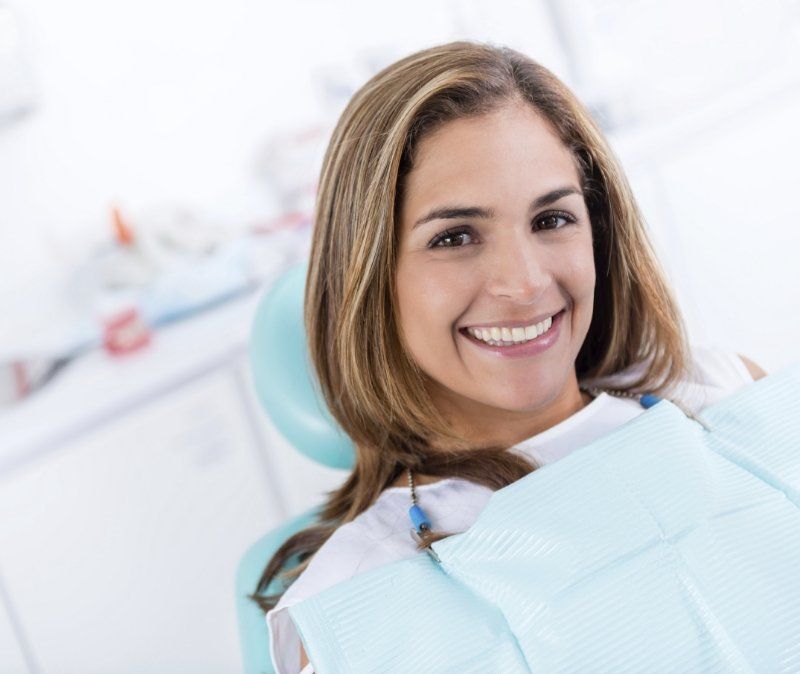 Once you have spoken to our front desk and gotten a chance to organize your patient paperwork with our dental office, we will guide you to our treatment room for comprehensive x-rays of your oral structures. These diagnostic images determine if any issues invisible to the naked eye are present. Then, you will meet with one of our dentists, who will discuss your oral health goals and needs before performing the exam. This includes any accommodations or questions you may have regarding your holistic needs.
Once the checkup is complete, we will use all the info we have gathered over the course of your appointment to explain the current state of your oral health and provide treatments where we see fit. It may involve a cleaning or periodontal therapy via our advanced, non-invasive laser dentistry! Feel free to ask any questions about your oral health or at-home care tips during the appointment as well.