Emergency Dentist – Beachwood, OH
Stop Oral Pain and Live Your Life!
You likely do everything you can to protect your oral health in the long-term. You might practice long-term oral care and visit holistic dentists like Dr. Schlessel and Dr. Hornstein for dental exams and teeth cleanings, but sometimes dental emergencies can get the best of you. If they ever do, you can rest knowing that you have a place to call your dental home. At The Center for Advanced Dentistry, our trusted emergency dentist in Beachwood, OH can treat your dental emergency, get you out of discomfort, and make sure that you have a healthy smile going forward. Call our dental office right away if you are experiencing a dental emergency!
Why Choose the Center for Advanced Dentistry for Emergency Dentistry?
Highly Experienced Holistic Dentists
Sedation Dentistry Available
Same-Day Crowns In-House
How We Treat Dental Emergencies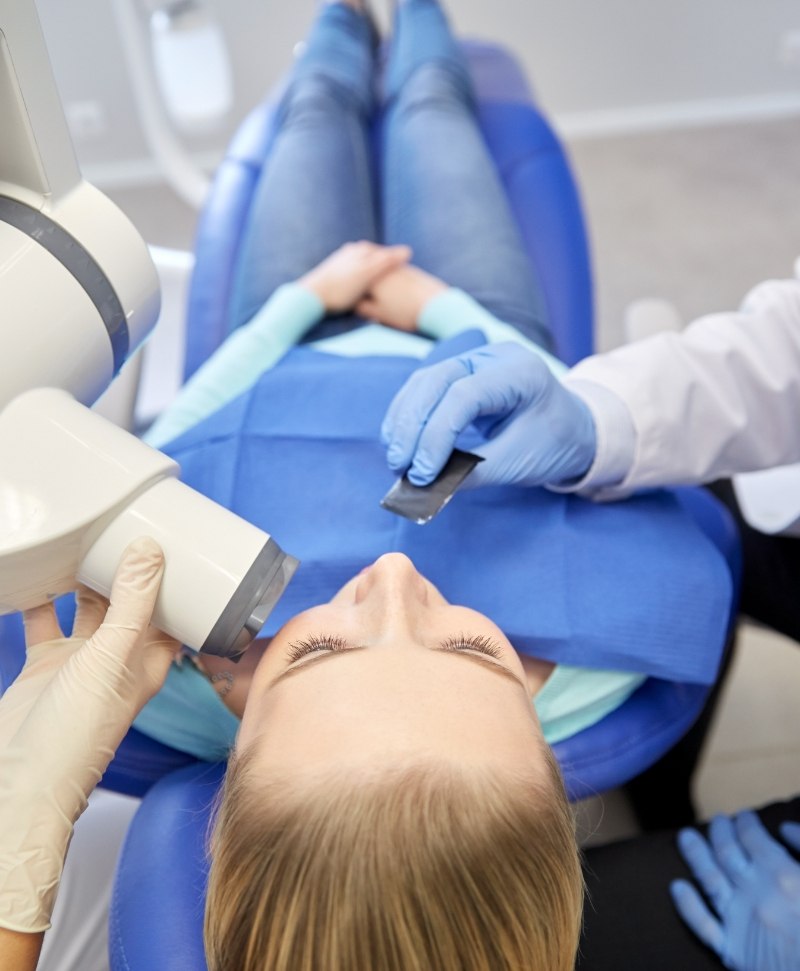 When a dental emergency occurs, the first thing you should do is remain calm, followed by giving our dental office a call. From there, we can provide you important first aid tips and get you scheduled for an appointment as soon as possible.
Once you do get to our dental office, our front desk will get you checked in, then bring you to one of our operatories so that either Dr. Hornstein or Dr. Schlessel can perform an exam. During this examination, digital X-rays may be captured in order to locate the source of your dental emergency. We'll also do what we can to get you out of dental pain first to alleviate your discomfort and help you stay calm.
We will go over our findings with you directly, then recommend treatments we believe will best address your dental issue. Our treatment plans are fully customized to fit your unique case and we'll always break down the length and costs associated with it beforehand.
Our dentists will work as quickly as possible to address your dental emergency, whether it's through amalgam-free fillings, metal-free crowns, or another service entirely.
The Most Common Dental Emergencies
There are many types of dental emergencies that can appear, which is why it's understandable if you aren't sure whether to call our dental office or not. We recommend that you err on the side of caution and get in touch as soon as possible. Depending on the type of emergency you're experiencing, here's what you should do next before you arrive at our dental office.
Understanding the Cost of Emergency Dentistry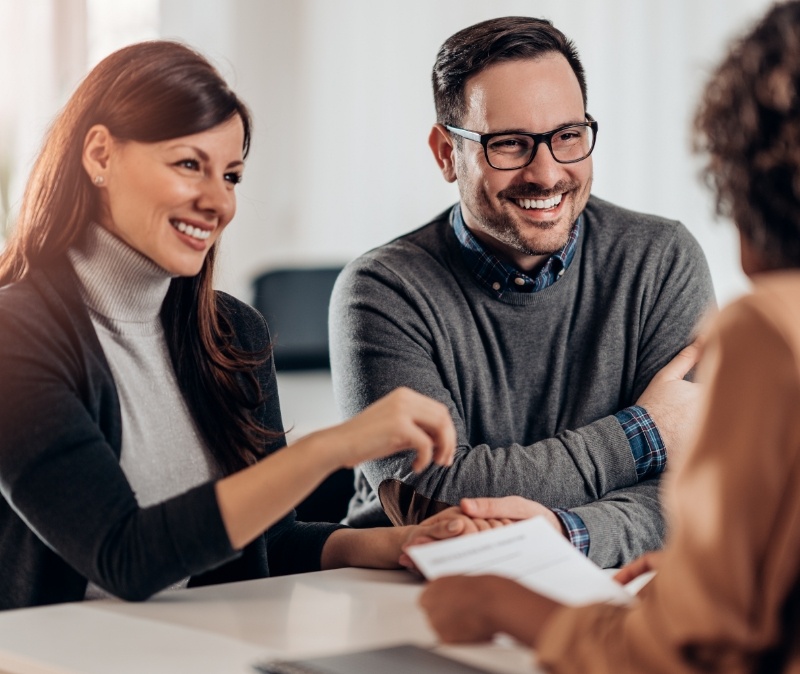 The cost of your emergency treatment depends on the complexity of your needs. For example, some emergencies require the placement of a dental crown or filling, while others simply require a prescription. We'll make sure to provide you with an estimate of your treatment costs. Regardless of what you'll need to pay, ignoring your emergency will only let your issue get worse, resulting in higher dental care costs down the line, so don't put off treatment.
Read More Read Less
Every Dental Emergency is Unique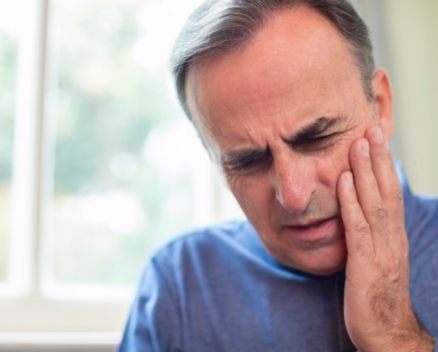 When it comes to emergency dental visits, many patients are surprised by the relatively low costs associated with them. When you arrive, we'll start by assessing your specific needs and confirm which treatment will best handle your dental emergency. Until we complete this exam, we can't know for sure what services you'll need (and therefore can't give an accurate price of your care).
With that said, the most common dental treatments we recommend for emergencies include the following:
Non-toxic dental fillings
Metal-free dental crowns
TMJ/bruxism therapy
And more!
No matter what dental emergency you're having, our team will always go over our findings with you before beginning any step of treatment as well as the estimated costs.
Taking Care of Your Smile Can Help You Save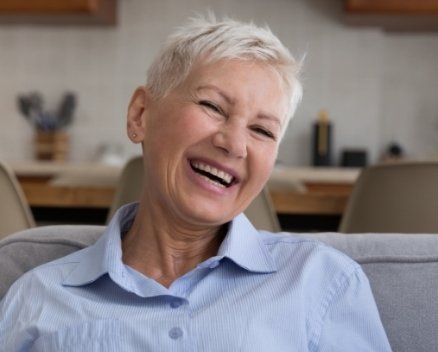 Some dental emergencies can be impossible to avoid, but the good news is there are multiple ways to prepare for the worst-case scenario. The reality is most dental emergencies occur as a result of untreated tooth decay that get worse over time, causing severe discomfort or an infection. With good at-home oral care and routine dental checkups at our dental office, you can both prevent dental emergencies and save hundreds of dollars a year.
As soon as you notice something wrong with your tooth (or another dental issue), call our dental office as soon as possible. Keep in mind that dental problems only tend to get worse over time, not better. For example, a tooth that only needed a dental filling could require a dental crown later without early professional attention.
Does Dental Insurance Cover Dental Emergencies?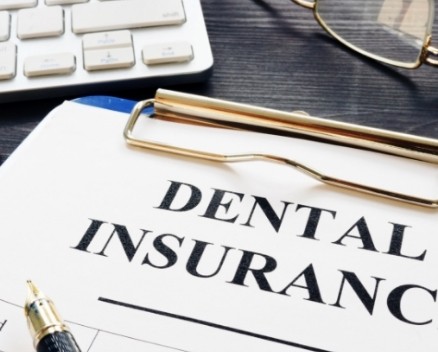 In most cases, dental insurance plans will offer some level of coverage for emergency situations. For example, they usually allot one emergency exam per year. They also tend to cover a percentage of treatments that specifically treat dental emergencies, including dental fillings and crowns. With that said, your plan probably has their own yearly maximum that goes into effect, so be sure to confirm this ahead of committing to any specific treatment. Our team is happy to look over your plan and explain your benefits to you ahead of time.
Other Options for Making Dental Emergencies Affordable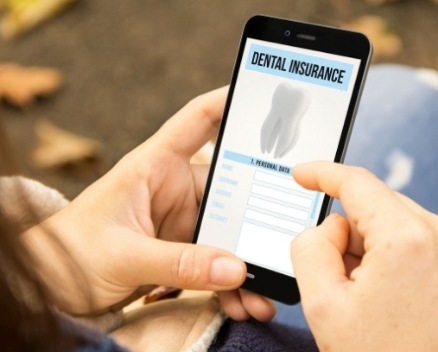 Don't have dental insurance? There are other options available to you to make your urgent dental care easier to afford. One solution many patients reach for is CareCredit, a third-party company that lets you cover the cost of treatments over the span of several months with little to no interest attached (depending on the payment plan you choose).
Alternatively, we provide an in-house savings plan that guarantees a specific set of preventive treatments and discounts on other procedures performed in-house.
Our dentists and team members look forward to assisting you every step of the way when the time comes to navigate financing, so don't be afraid to ask for help!
Keys to Preventing Dental Emergencies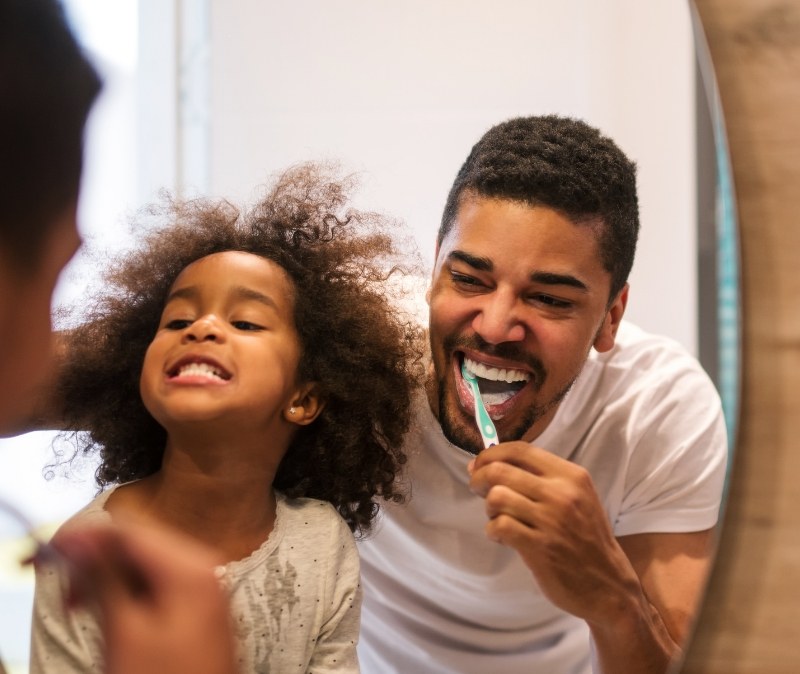 It's impossible to protect yourself from all dental emergencies, but there are certainly ways to reduce your overall risk. In fact, the majority of dental emergencies are preventable, especially through routine at-home oral care that we already recommend to you every time you visit us for a checkup. Take note of these steps below to stay on top of your oral health and reduce the chances of you needing expensive and extensive emergency restorative dental treatments.
Read More Read Less
Visit Your Dentist Every Six Months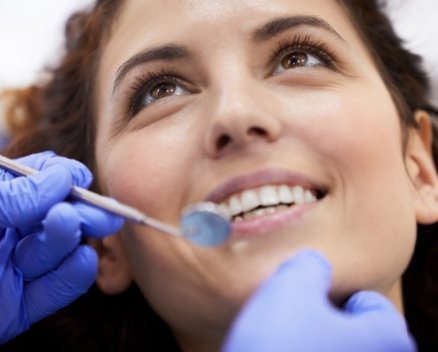 Routine dental appointments are crucial not just to complete dental cleanings. They also give our team a chance to confirm that no underlying dental issues are present and putting you at risk of dental emergencies later. Most dental issues develop without causing any symptoms at all. This is just another reason why tooth decay is one of the most common causes of dental emergencies. Furthermore, severe plaque buildup (also known as tartar) is calcified to the point where regular brushing and flossing won't be able to remove it on its own, making routine checkups even more crucial.
Maintain Good Oral Hygiene Every Day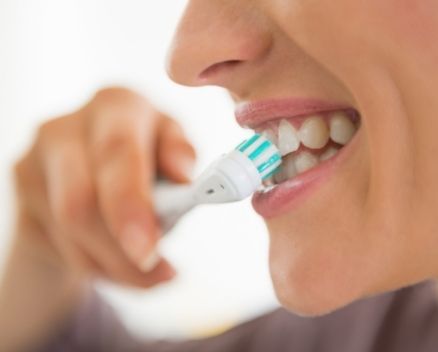 Since you aren't going to visit our dental office every day, you'll need to practice diligent at-home brushing and flossing to keep plaque production to a minimum. To lower your risk for dental emergencies, brush your teeth at least twice a day with fluoridated toothpaste and floss once daily. These habits work to prevent cavities and gum disease from developing. For an extra layer of protection, consider using an oral rinse as part of your routine as well. Opt for an ADA-approved, alcohol-free mouth wash that is fluoridated and follow the instructions labeled on the bottle.
Stick to a Healthy and Nutritious Diet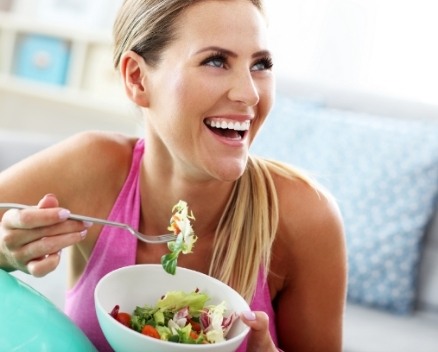 Your diet can also have an impact on your risk for dental emergencies. Not only should you maintain a diet that consists of many fruits and vegetables, but you should also lower your intake of foods containing high amounts of starch and sugar. Avoid prolonged snacking throughout the day as this can make it easier for oral bacteria to produce plaque. Stay hydrated as well to rinse away loose food debris and keep saliva production high. Saliva is one of the mouth's best defenses against plaque production in between your oral hygiene routine.
Wear a Mouthguard When Staying Active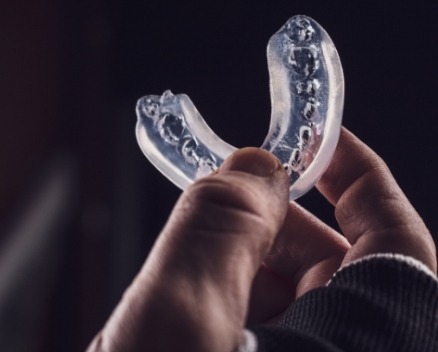 If you enjoy playing contact sports like football, basketball, baseball, hockey, or other activities that come with a high risk for impact, a custom mouthguard is an absolute necessity. Not only are professionally made mouthguards longer lasting and more protective than ones you buy in a store, but they also fit more comfortably. This makes them well worth the higher upfront cost, especially when you have young family members who avoid wearing their protective gear for this reason.
Never Use Your Teeth for Basic Tasks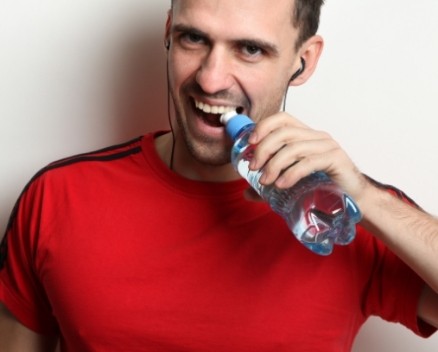 When the time comes to perform a task like opening a package, removing a cap from a bottled beverage, or trimming your fingernails, using your teeth is one of the worst things you can do. Not only are your teeth ineffective at completing the task, but you're actively damaging your enamel every time you use them. Instead, keep nail clippers, bottle openers, and either scissors or a box cutter nearby.