Gum Disease Treatment – Beachwood, OH
Stop Gum Disease in Its Tracks
Our dnetistry team is fully dedicated to not only protecting you from dental disease, but restoring your smile if issues do in fact develop. This includes gum disease, which can be treated via our detailed gum therapy treatments. Scaling, root planing, and soft tissue laser therapy ensure that your next gum disease treatment is comfortable, comprehensive, and effective at resolving your gum disease. Give our dental office a call today for gum disease treatment in Beachwood, OH if your gums are feeling sensitive, inflamed or irritated.
Why Choose the Center for Advanced Dentistry for Gum Disease Treatment?
Thorough Gum Screenings at Every Checkup
Fast & Comfortable Laser Gum Therapy
Holistic Approach That Protects Overall Health
What to Know About Gum Disease and Treatment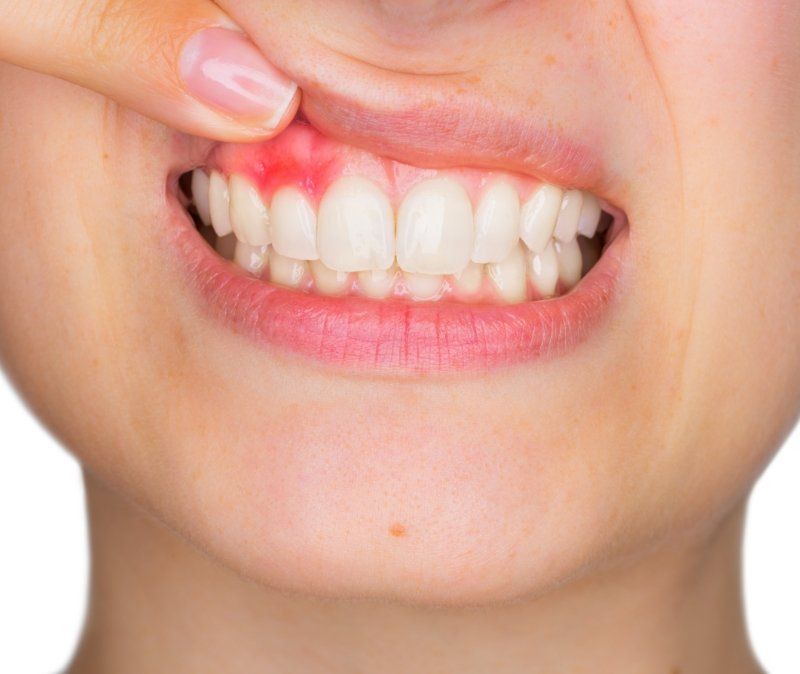 The foundation of your teeth is formed by a series of gum tissues, ligaments and bone. These structures, known collectively as the periodontium, are essential for keeping teeth in place. Without them, your teeth are at risk of loosening and even completely falling out. If you are suffering from gum disease, it is likely that you have the following symptoms:
Chronic bad breath
Bleeding gums, especially after brushing and flossing
Gum recession (or gums that pull away from teeth)
Changes in the way your bite comes together
Loose teeth (common in more advanced stages)
Health Concerns Related to Gum Disease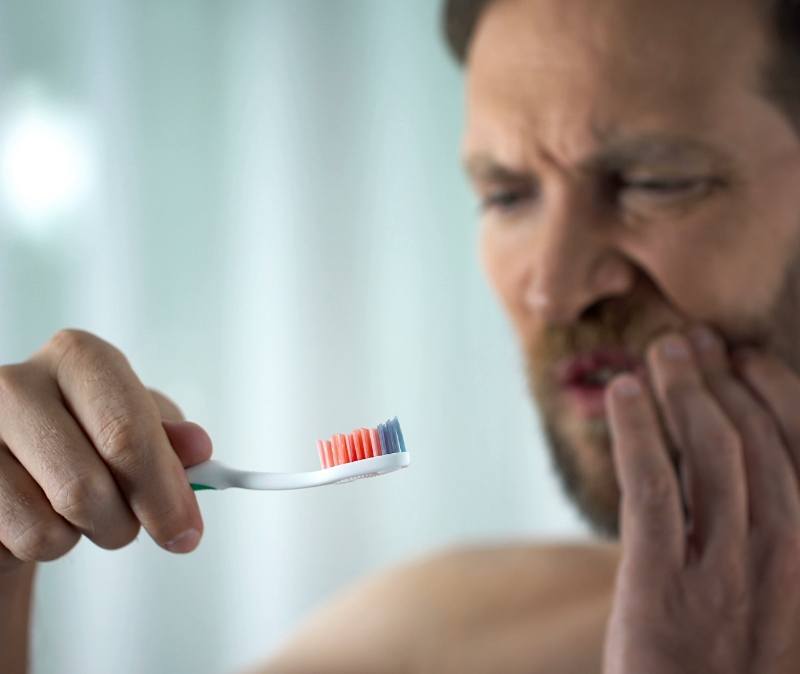 It is important to keep in mind that treating gum disease does not only work to improve your oral health. It also helps reduce your risk for other conditions that are not even related to your smile or your mouth. For example, those with gum disease are more likely to suffer from heart disease, high blood pressure, diabetes, and even Alzheimer's. If you are pregnant, gum disease can also have a negative effect. In some cases, it has been linked to low birth weight and premature births. It is just another reason why routine checkups matter so much not just to your oral health, but your overall health as well.
Is Gum Disease Curable?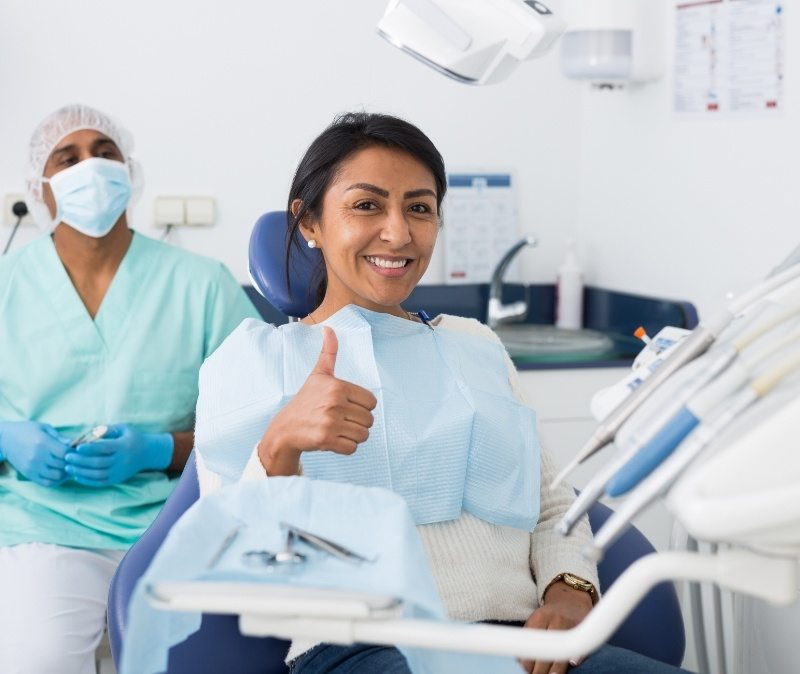 We can detect early warning signs of gum disease at your regular general dentistry checkups. At this stage, prevention might be as simple as changing your brushing technique, improving your flossing routine, or using different products for oral care at home.
Once gum disease sets in, we can often treat it with non-surgical therapy including:
Scaling – to remove hardened plaque from below the gum line
Root Planing – to reduce rough areas on teeth roots
Antibiotic Therapy – to battle infection
Laser Treatment – to remove bacteria and promote gum reattachment
If you're currently at this stage, expect to attend more frequent hygiene visits so that a dentist or hygienist can monitor your condition and make sure that your recovery is on track.
What is Soft Tissue Laser Treatment?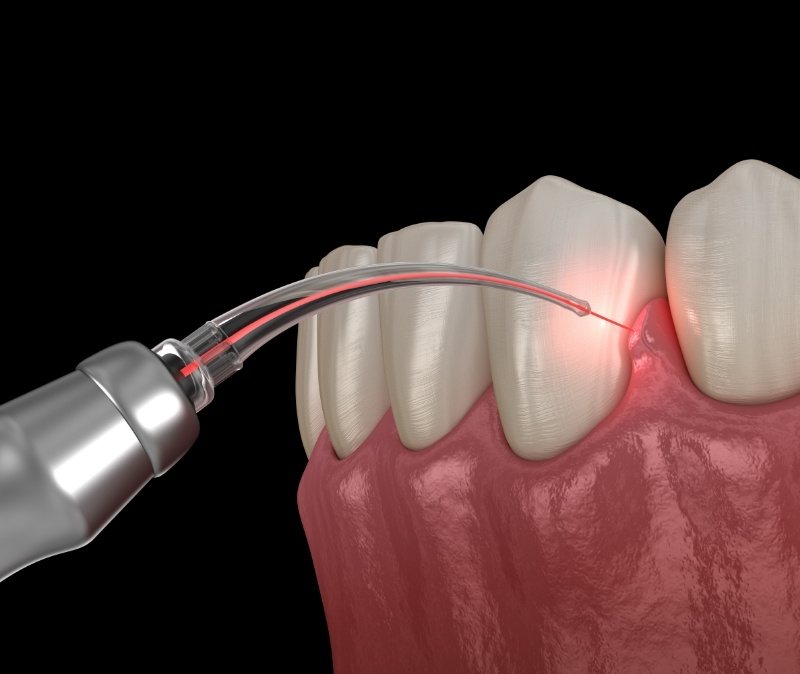 Combined with comprehensive periodontal therapy, a diode laser for soft tissue procedures can remove and reduce some periodontal infection. This type of treatment also promotes the reattachment of gum tissue to teeth. Laser dentistry is precise and conservative in comparison to traditional therapies. Some patients don't even need anesthesia during laser therapy.
How to Prevent the Resurgence of Gum Disease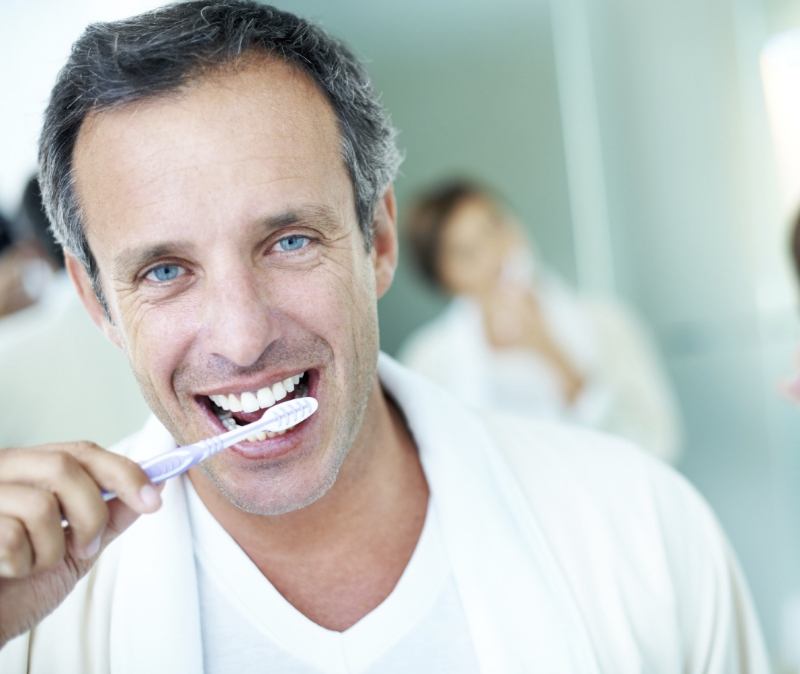 Once you have completed your gum therapy treatment, it is crucial that you take the necessary steps to maintain consistent oral care at home. This is essential to preventing the gum disease from coming back. Thankfully, periodontitis, the advanced form of gum disease, is easy to keep at bay when you know how to practice daily oral care. Simply brush your teeth for at least two minutes at a time twice a day using fluoridated toothpaste and floss at least once a day. Doing this as well as visiting our dental office once every six months will keep your gums healthy and your teeth in place for many more years.
Please contact The Center for Advanced Dentistry today to schedule your gum disease therapy appointment. We see patients from Beachwood, Cleveland, Pepper Pike, Shaker Heights, Solon, and nearby Ohio cities.