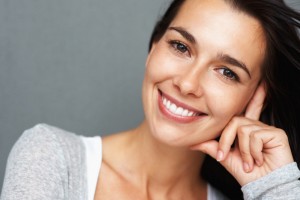 Going to the dentist is not exactly the average person's favorite past time. No one likes being poked and prodded, but going to the dentist is vital for your health. Here are 10 reasons why people don't think they need to see a dentist, and why those reasons aren't really valid.
Their teeth look fine
When you smile in the mirror every morning, everything looks fine. You don't see any cavities forming, so why see the dentist? Cavities aren't always visible, such as when they are hiding between your teeth. Cavities aren't the only things dentists look for. A receding gum line or other issue may need to be addressed, and a check-up can help spot these things early.
They aren't in pain
You may be aware of some problems in your mouth, but your teeth don't hurt yet, so why go in? The problem with waiting until you're in pain is that you can cause a lot of damage to your mouth. A filling can become a crown, and what might have been a crown is now a lost tooth. Go in as soon as you notice any problems.
They'd rather have a cavity than see the dentist
Dental anxiety is a huge issue for most people. Sometimes choosing between a cavity and a check-up is a little difficult. Luckily, most dentists are beginning to understand dental anxiety and can take steps to help you.
They had a check up last year
Sure you just had a check-up recently, but time can really slip by. You need to have a check-up and cleaning at least every 6 months to ensure a healthy mouth and gums.
They have never had a cavity before
If you've never had a cavity before you might think you can skip the cleanings, but you still need them. You don't want to find out that your teeth aren't invulnerable after all and need several fillings because you didn't get your usual cleaning.
They think it can wait
Busy people tend to put off going to the dentist, but if you have a dental issue lurking, it can get worse when you don't take the time to get it cared for. Take a day off if you have to, but get your cleaning done. Some dental offices even offer early morning or weekend appointments for your convenience.
They know they need to but can't afford it
This can be the hardest one to deal with. Fear of how much it will cost is a big problem, especially if you don't have dental insurance. Luckily, some dentists have other options available to help you get the care you need. Some offices like The Center for Advanced Dentistry also offer an in-house savings plan for patients who don't have traditional insurance coverage.
They brush their teeth, so they don't need a cleaning
You brush your teeth, and even floss! So why spend the money on a cleaning? Unfortunately, even daily brushing and flossing doesn't remove all the plaque on your teeth. The plaque you leave behind turns into tartar—the hard stuff dentists remove at your cleaning. It's important to get this removed to avoid damage to your teeth.
They get migraines, but it's not a toothache
Often tooth pain can show up in places that may surprise you. A tense jaw or a headache may not be from stress, it could well be your teeth. Getting them checked is a good step to being pain free.
They don't eat sweets, so won't have dental problems
Unfortunately candy doesn't cause tooth rot. Dental decay is caused by the acidic secretions of bacteria that feed off the candy—or any available food particles. Even if you never eat candy, you still could have cavities, so get those teeth checked.
For more information, contact our Beachwood dental office today.