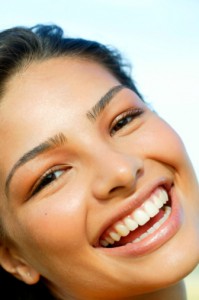 More than 50 years have passed since the first Surgeon General's Report on Smoking and Health. Issued in 1964, the report cautioned against the use of tobacco products and listed a number of illnesses that are associated with smoking. Sadly, some 20 million Americans have died from smoking since this influential report was published. Smoking and the use of chewing tobacco can also lead to dental problems including:
Tooth staining and discoloration
More plaque and tartar on teeth
Gum disease
Dental implant failure
Oral cancer
Bad breath
Dr. Benjamin Hornstein and his staff at the Center for Advanced Dentistry in Beachwood, OH, want you and every member of your family to enjoy optimal oral health for a lengthy lifetime. That's why we'd like to give you the facts about tobacco use and the consequences to your overall and general health.

Cautionary Words from the Family Dentist 44122 Residents Trust
Let's first take a look at gum disease, which happens to be a leading cause of tooth loss among American adults. Tobacco products can lead to gum disease—both gingivitis and periodontitis. It seems that smoking and chewing tobacco interfere with the attachment between your teeth and the supporting gum and bone tissue. Moreover, smoking prevents gum tissue cells from functioning properly. The result is that smokers are more prone to infections including gum disease, which is a bacterial infection.
But you say, "Dr. Hornstein, I only smoke a cigar and I don't inhale." Makes no difference. The Journal of the American Dental Association published the results of a 23-year study, which found that whether you smoke cigars or cigarettes the rate of tooth loss and bone loss that anchors teeth is the same. Pipe smokers share a similar risk. And all smokers, whether you inhale or not, have a greater risk of developing oral or throat cancers. More than 8,650 people die of these cancers each year, and there are nearly 45,750 new diagnoses of oral and throat cancers, too.
So, what are the dentist's orders? Quit! Kick the habit! Even if you've been smoking for years, quitting now can cut your chances of serious health risks, both general and oral. In fact, studies show that 11 years after quitting, your chances of having gum disease are not that much different than people who have never smoked.
Schedule an Appointment Today
Dr. Hornstein, the dentist Shaker Heights comes to for general, preventive and cosmetic dentistry care, wants to help you have a beautiful smile and a healthy mouth and body. Please schedule a dental checkup, which includes an important oral cancer screening. Our Beachwood, OH, practice welcomes patients from the surrounding area Shaker Heights, Pepper Pike, Warrensville Heights, Cleveland, and the neighboring communities.