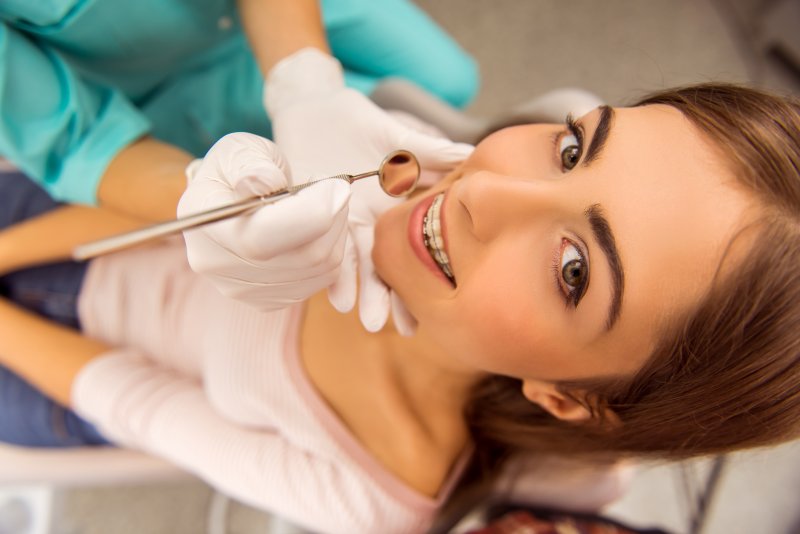 If you only have cosmetic imperfections you'd like to address, such as gaps or other esthetic concerns, you may be wondering if you even need to wear traditional braces on both your top and bottom arches. While orthodontic treatments may seem relatively straightforward, putting braces on a single arch is not typically recommended for most cases. However, there are other options available to you that could be more appropriate for your needs! Learn why single arch treatment for traditional braces is pretty rare as well as other treatments to consider.
Straightening Single Arches Can Cause Problems
It can be problematic when you have traditional braces on one arch and not the other. For example, if one arch becomes straight following treatment, it may not line up properly with your other arch and lead to issues with your bite. One of the main reasons dentists recommend braces is for bite correction, and adjusting only one arch could result in a bite problem later.
Keep in mind that bite problems are hardly addressed solely for esthetic reasons. It's also done to prevent severe jaw pain and headaches, two side effects people with uneven bites often experience. Treatment also helps reduce the risk of tooth wear, which is accelerated when you have an uneven bite. Only treating one arch reduces the dentist's ability to avoid these complications.
Addressing Both Arches is More Comprehensive
By getting braces on both arches, the dentist can more effectively address issues with all of your teeth, rather than try to complete treatment in a piecemeal way. At the end of the day, traditional braces is not solely a cosmetic treatment to make your smile look more attractive. It's also meant to put all of your teeth into their proper position and ensure harmony between your upper and lower arches. This process becomes far more difficult when both arches aren't being treated.
Furthermore, you may need to have elastics to correct bite patterns. Also known as "bands," orthodontic elastics are designed to hook between the brackets on the top row of teeth as well as brackets on the bottom. If only one arch has brackets on it, then this step won't be possible.
There Are Other Treatments Better Suited for Your Needs
While it's often not recommended to receive traditional braces on one set of teeth, there are rare instances where it may be possible based on your unique case. For example, there are instances where you only need to target specific teeth in your visible smile to achieve the results you want. That's where clear aligner treatments like Invisalign and ClearCorrect come in.
Not only do these transparent trays fit onto teeth, but they can be used to target specific concerns. One of the most common reasons they may be used is for gapped or misaligned teeth visible in your smile (such as the two front teeth). They can also be used to correct uneven bites, but they are best used in mild to moderate orthodontic cases. Depending on your condition, a single arch treatment could be performed.
Most of the time, both arches will need attention should you pursue orthodontic treatment. In either case, it's essential to speak with a dentist first about your needs and determine from there which treatment will best address your concerns!
About The Center for Advanced Dentistry
Dr. Schlessel and Dr. Hornstein can address a variety of orthodontic concerns using Invisalign and ClearCorrect. Whether you have gaps in your front teeth, misalignment, or bite concerns, there's a good chance clear aligner treatment can get you to where you need to be. To schedule an appointment and see if clear aligners are right for you, you can contact them through their website.