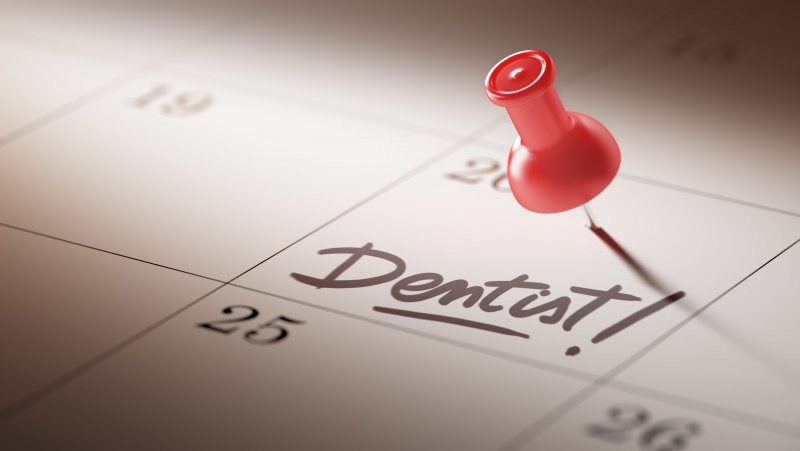 Whether you've got a very busy life or you find yourself forgetting certain obligations from time to time, a dental checkup is certainly not something you want to miss out on. After all, it's one of the best ways to protect your oral health, catch underlying dental problems, and get a comprehensive cleaning from a professional! If you find yourself forgetting dental checkups every year, consider the following tips to ensure you never miss out on a routine dental appointment again!
Use a Calendar (Physical or Digital!)
When you have a dedicated calendar to rely on for all your most important errands, you never have to worry about missing your appointments ever again! You'll want to start off by confirming which type of calendar you'd prefer (and which one you'll actually pay attention to.)
For example, would you prefer to use a calendar that you can physically touch (as well as personalize with images you enjoy), or would you rather have one that fits in your pocket (and even sends notifications reminding you that your appointment is right around the corner?) Both can be effective at ensuring you never miss a checkup.
Call the Dentist Directly to Confirm
If a family member schedules dental appointments on your behalf, you may not even know exactly when your next checkup is (or if it was even scheduled in the first place.) In situations like these, feel free to call the practice directly. They'll be happy to confirm if your appointment was already scheduled or not. Thankfully, that can easily be done over the phone!
Schedule Your Following Checkup Immediately
When you've completed a checkup, it's common for the front desk to help you set up your next appointment. However, sometimes the office can be busy or you're in a rush so you don't remember to schedule it. Always make a mental note to establish your second checkup of the year after you leave the dental chair. That way, you'll be able to begin planning your future obligations with the checkup in mind.
Set Up Alerts from the Dental Office
Some dental offices can actually sign you up for text message reminders that your routine checkup is around the corner. They can also send you email reminders if you'd prefer, but you'll need to make sure that the contact information you provide is up to date and actually tied to your most reliable form of communication.
With multiple ways to get it done, you can easily stay on top of your routine checkups and never be caught with an underlying oral health issue again. To set up your next appointment, give a dentist a call today!
About The Center for Advanced Dentistry
Dr. Hornstein and Dr. Schlessel are more than prepared to make your dental checkups not only productive, but pleasant and comfortable every time you visit. They and their team members are happy to help you set up reminders for routine exams and cleanings so you can stay on top of your long-term oral health. To schedule your or your family member's next checkup, you can contact them through their website.