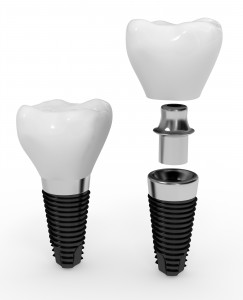 Want to give the gift of dental implants for the new year? It's not that far fetched.
You've heard a lot about dental implants on this blog for good reason. As a reminder here are some of the reasons why.
Implants are a safe and organic alternative to other plans
They can help prevent you from losing more teeth in the future.
You have the root of your tooth and your smile restored at the same time.
Interested? There are steps to what happens next.
Dr. Hornstein will decide if you or your loved one is a candidate for implants. If Dr. Hornstein believes you are, the proverbial ball can begin rolling as soon as possible. Doesn't matter if one tooth or a whole row needs replacing, dental implants do the heavy work. By forming an artificial root for your tooth or teeth, these aren't like dentures. They don't slip like dentures, so don't worry about that common problem. You must have a stable jawbone, and if you or your loved one qualifies, get ready for a life-changing experience in only a few visits.
Sometimes, bone grafting may be needed beforehand. Most people qualify for dental implants, so rest assured. Schedule a consultation. In addition to regular brushing and flossing twice a day, regular check-up with Dr. Hornstein will make sure things are going accordingly.
Imagine improved speech along with the confidence found in a bright and healthy smile. Speaking with ease and clarity is always a plus, no matter what your age is. No need for a soft-spoken approach or sentences with only a few words. Dental implants can get you or a loved one on that road.
Give us a call today. The new year will be here sooner than you think. We serve patients from Cleveland, Solon, Shaker Heights, Pepper Pike, and surrounding areas.