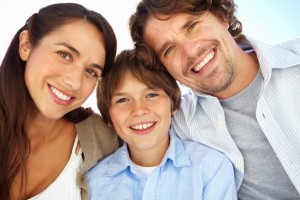 It's not easy to choose a new dentist. With so many options, how can you know you're making the best decision for you and your family? A little research goes a long way — and we've got five tips for helping you make the right choice. Keep reading to learn how to select an excellent dentist in Beachwood today!
1. Convenience
The best dentist is one you'll visit regularly — and, not surprisingly, one large barrier to regular dental care occurs when people choose a dental practice that doesn't meet their needs. Make sure your dentist is conveniently located near school, work or home, and that they're open when you need them to be. Look for a dental practice that values convenient appointment reservations and you'll be far more likely to schedule and keep up with your regular visits.
2. Multiple Services
You don't want to have to run all over town to piece together the dental care you need. Choose a dental practice that offers a variety of services, from general and preventive to cosmetic and restorative dentistry. You may not want porcelain veneers or need dental implants now, but you never know when you will — and you don't want to have to start the search all over again when that day comes.
3. Advanced Technology
Find out if your dentist values state-of-the-art dental care by checking to see if they offer treatments using the latest technology. Dentists who have invested in a CEREC machine, for example, can complete dental crowns and other restorations in just one visit. Choosing a dentist who values technology improves your oral health and reduces the amount of time you spend in the dental chair.
4. Flexible Payment Options
Good dental care shouldn't leave you broke. Choosing a dentist in the Shaker Heights are that offers flexible payment options and accepts a variety of dental insurance plans can help you comfortably afford to maintain the oral health of you and your family — a benefit everyone can appreciate.
5. Proven Track Record
These days, it's easy to get a recommendation for just about anything. Check to see what your friends and neighbors are saying about your dentist by browsing through their online reviews. Keep in mind these reviews aren't always representative of the service you'll receive, but they can give you a good idea of what the dental practice is like.
When you're looking for quality, expert, convenient dental care, you'll find it at the Center for Advanced Dentistry — but don't take our word for it. Take a peek through our smile gallery and contact us to request your appointment with the Beachwood family dentist today!