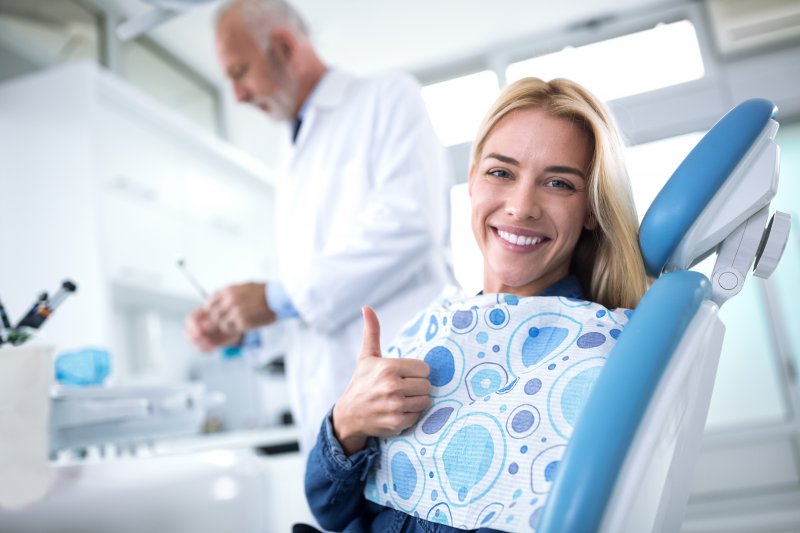 Many people tend to skip their dental visits not just because they don't make time to visit, but because they are afraid of what the dentist might say about their smile when they do. The fact of the matter is it's the job of a good dentist in Beachwood not just to provide exceptional care, but make patients feel comfortable when it's time for a checkup. To learn exactly what a dentist actually believes when a patient arrives for their routine appointment, keep reading!
You're Not Being Judged
Most importantly of all, dentists remain committed to creating a comfortable and relaxing atmosphere in their dental offices, and that includes ensuring it remains judgment-free. As professionals, it's their job not to chastise, tease, or bully you for dental problems you're experiencing. In fact, they are the one person least likely to do so because then they know you'll just feel less inclined to visit in the first place!
Chances Are High You Aren't the Worst Case
Dentists have seen hundreds, if not thousands of patients over their careers, meaning that if you think you are the worst case they have ever seen, you're likely incorrect. It's simply another reason why it's not worth feeling worried about them judging you for the current condition of your smile and oral health. Even if you are the worst case, the absolute worst thing a dentist can do is react negatively during your visit.
Your Problem Deserves a Solution
Just because you may believe that your smile is unfixable doesn't make it so. More often than not, dentists can provide a solution that you may not have realized was even possible to address your most concerning oral health problems. Advancements in dental technology have made it even easier to save teeth from extraction, transform your smile from top-to-bottom, and make living your life more enjoyable.
Protecting Your Long-Term Health Matters
Did you know that poor oral health has the ability to negatively affect other parts of your body, such as your heart? By giving your oral health the attention it needs now, you can begin taking the necessary steps to achieve whole-body wellness on top of a healthy and attractive smile. Furthermore, you don't' want any underlying problems to go by unnoticed and end up costing you more down the road.
You Can Achieve the Smile of Your Dreams
Many people assume that if their smile doesn't look attractive in their eyes, it never will. With so many cosmetic treatments available today, that's simply untrue. Dentists work hard to help you feel good about your smile, not just to boost your confidence and self-esteem but to give you an incentive to take care of your oral health moving forward.
Dentists want to give you hope for your smile and oral health, not judge and bring you down. To learn how they make it happen, pick up the phone and schedule an appointment today.
About The Center for Advanced Dentistry
Dr. Schlessel and Dr. Hornstein are prepared to bring you dentistry that is not only high-quality and designed to last, but performed by a smiling and welcoming team ready to answer all of your questions and concerns without judgement. Their many years of combined expertise and friendly demeaners are sure to make you feel confident about your future visits. To get in touch with their office, you can contact them through their website.