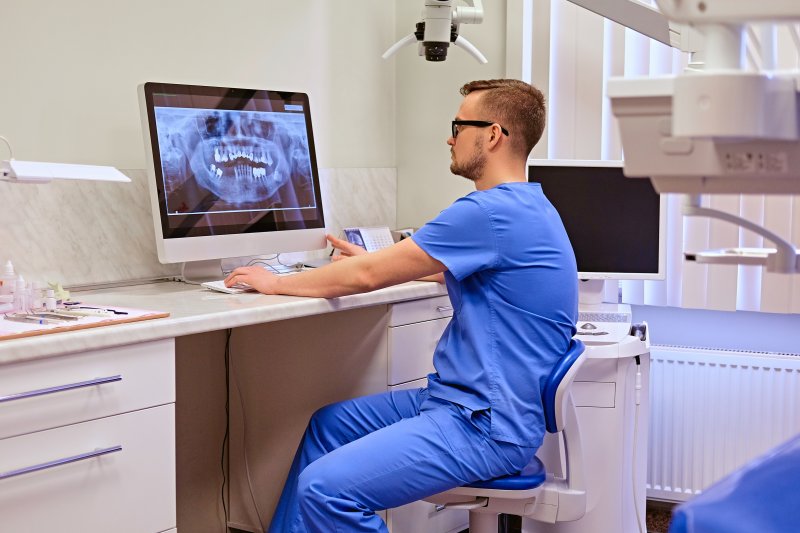 While some dental issues can be resolved with a single treatment, this is not always the case if you have several problems throughout your mouth. For example, if you have tooth loss and damaged teeth that require personal restorations, a combination of dental implants and crowns would be needed to restore your smile. No matter what services you need done, it's important that you understand what comes after you leave the office and have tips on how to ensure a smooth recovery following your full mouth reconstruction.
Allow Time for Anesthesia to Wear Off
Dentists administer local anesthetic to the mouth prior to any restorative treatments, whether you need dental fillings, crowns, bridges, or dental implants. This ensures no sensations are felt during the actual procedure. However, the effects of this anesthetic will take some time to wear off, which means your mouth will have some residual numbness.
You'll want to avoid eating anything for the next few hours after you leave to avoid accidentally biting your lips, cheeks, or tongue without realizing it.
Take All Medications as Needed
It's normal to receive medications following complex treatments like full mouth reconstruction. This is especially the case if you are receiving dental implants. Following your procedure, the dentist will break down exactly how often you should take your medications and what they are designed to do. In most cases, you will need to take all doses prescribed to you.
Stick to a Liquid/Soft Diet
Your mouth will be very sensitive immediately following a full mouth reconstruction, so it's vital that you avoid any excessive chewing the day of and multiple days after your surgery is complete.
While you should drink plenty of water to stay hydrated, you'll also want to consider eating soft foods like smoothies, applesauce, yogurt, soups, stews, and other options that don't require a lot of chewing. Over the next several days, you can slowly transition back to regular foods – just use caution and speak with the dentist before you have anything hard or crunchy!
Get Plenty of Rest
Rest is vital to helping your body recover. When you do rest, make sure to keep your head well elevated. By doing this, you allow healthy blood flow to the mouth where it is needed most. It will also help you avoid pressure, reduce pain, and heal more quickly.
Avoid Tobacco or Strenuous Activities
Tobacco products are already terrible for your mouth, but it's even more important to avoid them after a full mouth reconstruction. This can agitate the areas that need healing and even increase your risk of dental implant failure (if you received them). You should also avoid any strenuous activities as they can increase blood pressure and cause bleeding in your treatment sites.
Practice Oral Hygiene
On top of all of this, you'll want to perform regular brushing and flossing of your existing teeth the day after your surgery. It won't hurt to skip your routine immediately after your surgery so your mouth has a chance to recover – just don't make a habit of it! Be very gentle as you brush and floss and do your best to avoid any treatment sites.
Full mouth reconstructions can be complicated, but having a friendly and knowledgeable dental team by your side can make it much easier. No matter what services you need, you're always encouraged to ask questions to better prepare for your recovery!
About The Center for Advanced Dentistry
Dr. Hornstein and Dr. Schlessel are trained to perform many restorative dental treatments all under one roof, including dental fillings, crowns, bridges, dentures, dental implants and more. If needed, they are prepared to partner with specialists in an interdisciplinary approach to ensure you receive the services you need. To schedule an appointment or learn more about full mouth reconstruction, you can contact them through their website.