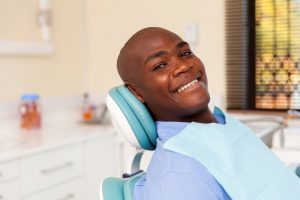 Do you suffer from extensive tooth loss because you've let decay go untreated for too long? Have you endured years of dental wear? Both of those factors can have a major impact on your smile. Fortunately, your dentist in Beachwood can create a personalized and comprehensive restoration plan to help you enjoy a fully functioning grin once again. Full mouth reconstruction is a process that involves a range of treatment options to repair dental damage and achieve flawless results. Read on to learn which services your dentist may suggest to completely rebuild your smile.
Who Is a Candidate for Full Mouth Reconstruction?
Full mouth reconstruction refers to rebuilding and replacing all teeth in a patient's mouth. It's a unique plan that combines esthetics with the science of restorative dentistry to improve the health, function, and beauty of the mouth.
Many people can benefit from this full-scale treatment plan, including those with:
Multiple missing teeth
Numerous teeth with large fillings that are failing or exhibiting decay
Cracked or broken teeth
Badly worn teeth due to bruxism (teeth grinding)
What Are Treatment Options for Full Mouth Reconstruction?
No two smiles are the same, which is why each full mouth reconstruction plan is entirely customized to meet a patient's oral health needs. Here are a few common services your dentist may recommend:
Dental Implants
Dental implants are considered the premier tooth replacement option for good reason. They replace the entire missing tooth structure, from the root to the chewing surface. Because of their unique placement, they provide unparalleled strength and longevity.
Dentures
There are three types of dentures: partial, full, and implant-retained. All these options can give you a fully functioning smile. They can improve your quality of life by giving you the confidence to freely eat, speak, and grin.
Dental Crowns
Patients with severe cavities will need to repair their teeth with a dental crown. This tooth-shaped cap is designed to cover the remaining healthy tooth structure, restoring its strength and appearance. Unlike fillings, these restorations protect the tooth from further deterioration.
Dental Bridges
A dental bridge has one or more replacement teeth (called a pontic) held in place by the abutment teeth on either side of the gap. Not only can a dental bridge restore the full functionality of your bite but also prevent dental drift that occurs after tooth loss.
Veneers
Porcelain veneers can address several dental imperfections at once. Each ultra-thin shell of dental-grade porcelain is permanently bonded to the front-facing portions of teeth, masking any flaw.
If it sounds like you might benefit from full mouth reconstruction, schedule a consultation with your dentist to determine if it's the right solution for you. They can help you return to the glory days of a fully functioning, beautiful smile!
About the Author
Dr. Shawn Schlessel earned his dental doctorate from the University of Tennessee. He worked hard for the smiles of Nashville before relocating to Beachwood so he and his wife, Alexis, could be closer to their families. If you are interested in full mouth reconstruction, Dr. Schlessel and Dr. Benjamin Hornstein offer all the treatments referenced in this post, dental insurance is accepted, and flexible financing is available. You can schedule a consultation on their website or call (216) 595-1710.