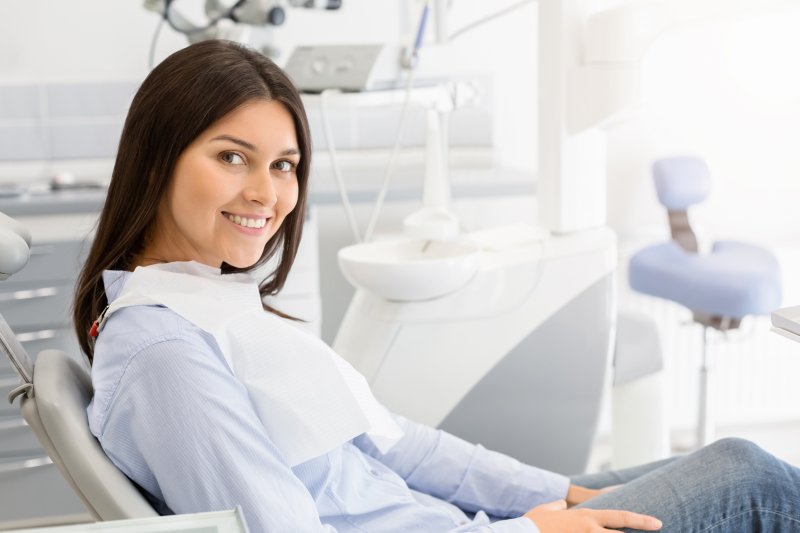 Cosmetic treatment can help you achieve your dream smile, whether it's through teeth whitening, veneers, or comprehensive smile makeovers. Of course, you'll need to have positive oral health before you can begin your treatment. For example, gum disease must be treated beforehand. Read on to learn more about gum disease therapy and why having dental issues may not prevent you from completing your smile makeover!
What Does Periodontal (Gum) Disease Cause?
While many people associate gum disease with light bleeding and swelling gums, it can also lead to other serious side effects. For example, it can result in loss of teeth, bone volume, and gum tissue. These issues are a much higher treatment priority than modifying the cosmetic appearance of your smile.
One of the most common treatments dentists may recommend for treating gum disease is deep cleaning. This process works to remove plaque and tartar from underneath the gum tissue, an area that cannot be cleaned at home. Some dentists even use laser dentistry to ensure a more comprehensive and comfortable treatment process.
Can I Still Receive Cosmetic Dentistry with Gum Disease?
Whether you have gum disease or another dental issue, you'll need to have them treated before completing any type of cosmetic dentistry first. Not only do cosmetic treatments fail to address these problems directly, but certain services (including veneers or other cosmetic restorations) will only make necessary gum disease therapy more difficult to complete.
Following a detailed exam, your dentist should have a much better understanding of the current state of your oral health and the severity of your gum disease. After recommending a specific treatment plan, you'll attend routine checkups so they can confirm if it is working as intended. If changes need to be made in your treatment plan, they'll determine this at your follow-up appointments.
How Do I Know If I'm Ready for Cosmetic Treatment?
Gum disease therapy can take several months to complete, but that doesn't mean you can't still be eligible for cosmetic treatments in the future. After your infection has cleared up, your dentist should break down not only your cosmetic dental options, but also the best tips for preventing your infection from coming back in the future. Once advanced gum disease develops, it's vital for you to understand the best ways to keep it under control.
Whether you have gum disease, tooth decay, or another dental concern, you don't have to give up on your smile makeover just yet. Contact a cosmetic dentist today to learn how to achieve positive oral health and eventually your dream smile.
About the Center for Advanced Dentistry
Dr. Schlessel and Dr. Hornstein are trained to treat varying levels of gum disease through comprehensive therapy using advanced dental technology, including a soft tissue laser to clear away infected gum tissue. Following your gum disease therapy, they're happy to recommend cosmetic dental treatments to enhance your smile, including teeth whitening, dental bonding, veneers, porcelain crowns and more! To schedule an appointment, you can contact them through their website.