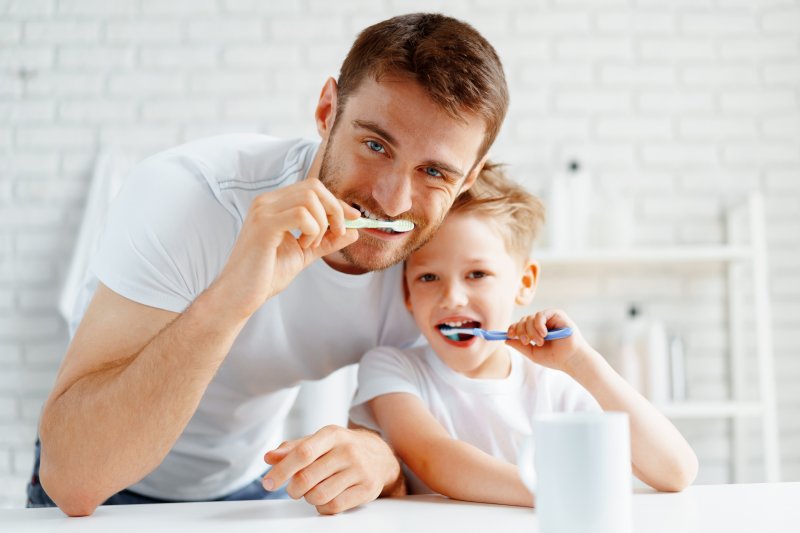 Many people use fluoridated toothpaste to keep their teeth clean, but did you know that you don't necessarily need it to protect you and your family's smiles? In fact, holistic cavity prevention is more popular than ever, and there are countless products out there that help you do it safely and effectively. While it helps to speak with a holistic dentist one-on-one to learn more, you can get started planning your holistic dental hygiene regimen today. Just keep these tips in mind while you do!
Never Skip Your Routine
While it's imperative to stay on top of your brushing and flossing habits no matter what, it's especially so if fluoride won't be included in your routine. The good news is there are many products out there just as capable of breaking down plaque from teeth. Just make sure that they specifically read "no fluoride" on the packaging as most toothpastes do contain some level of the mineral.
Additionally, you'll need to brush twice a day for at least two minutes at a time and floss daily. For extra protection, consider brushing after every meal.
Stick to a Healthy Diet
Many people don't realize that diet has a major impact on your oral health. In fact, it can influence your risk for developing cavities and gum disease just as much as your brushing and flossing habits. For example, if you're eating a lot of foods high in sugar and starch, oral bacteria will have a field day inside your mouth.
On top of reducing your consumption of unhealthy foods, be sure to include things like fruits, vegetables, and whole grains into your diet. Stay hydrated as well to keep saliva production high. Saliva is a key component in keeping your mouth clean throughout the day.
Clean Your Teeth After Eating Sugar
It's shocking how many foods and beverages contain large amounts of sugar, even when their label implies they're healthy and safe for your teeth. That's why rinsing your mouth out with water is generally a good idea throughout the day. This can help wash away left-behind food residue and bacteria. Look for filtered water when doing this though as most tap water sources contain fluoride.
Speak with a Holistic Dentist About Your Options
When you get in touch with a holistic dentist, you'll be far better equipped on techniques to keep fluoride out of your mouth. Not only can they evaluate your current oral health, but they can offer recommendations for fluoride-free products and techniques to manage your routine at home without the mineral.
Maintaining a healthy smile doesn't have to include fluoride if you don't want it to. Get in touch with a holistic dentist today to learn more!
About The Center for Advanced Dentistry
Dr. Hornstein and Dr. Schlessel are knowledgeable on not just oral care products, but ones that do not make use of fluoride to keep teeth clean and healthy. If you have any questions or concerns about living a fluoride-free lifestyle, you'll want to speak with them directly during your next routine checkup. To schedule an appointment, you can contact them through their website.