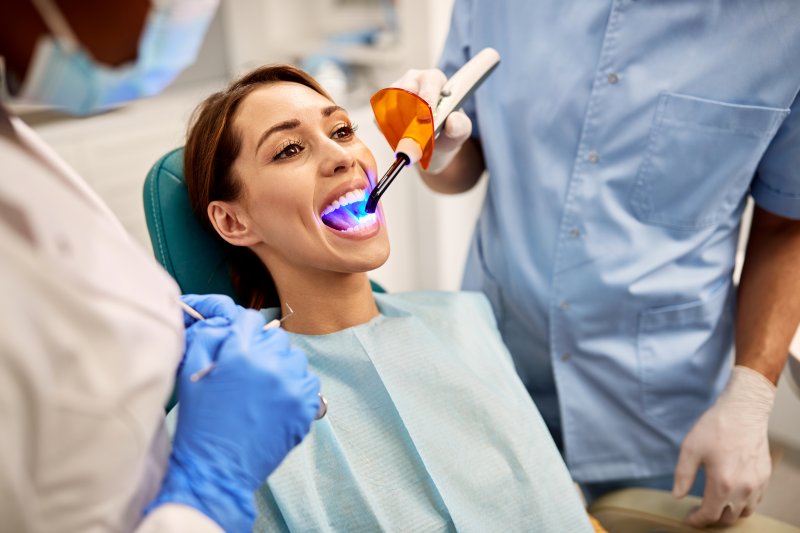 Most people will need a dental filling at some point in their life. Cavities are incredibly common and develop over time from multiple causes, including sugary foods, lack of fluoride, and poor oral hygiene. Fillings are designed to replace the missing tooth structure lost to decay, restoring your oral health. While they're meant to last a long time, their exact lifespan can vary depending on several factors. Read on to learn how fillings should last and when they need to be replaced.
Which Factors Affect the Lifespan of a Filling?
On average, dental fillings last around 10 years. Visiting your dentist regularly will not only help your restoration last longer, but these routine appointments will help you determine when they might have to be replaced. However, there are several factors that affect the lifespan of a filling, such as:
Dietary habits
Oral hygiene
Trauma to your tooth
Decay around the fillings
Grinding your teeth while you sleep (bruxism)
Types of Dental Fillings
The material your fillings are made of can give you a good idea as to how long they'll last. Depending on your unique case, you can choose from the four main types of dental fillings:
Amalgam: Also known as silver fillings, these contain a mixture of silver, copper, and tin alloy particles as well as elemental mercury. Not only is it a cost-effective solution, but it's also proven to be the most durable. The average lifespan for these fillings is about 15 years.
Composite: This is the most popular option because each filling can be color-matched to the surrounding teeth. Composite fillings are made from a combination of acrylic and ceramic resins. They last an average of about seven years.
Gold: As you can imagine, gold fillings are much more expensive than amalgam or composite ones. They're also far more durable, lasting an average of about 20 years or more.
Ceramic: These fillings are made with a specific type of porcelain. With proper maintenance, they can last 15 years or longer.
When Should Fillings Be Replaced?
If you're lucky enough, you may never need to get a replacement filling! Of course, most people will need to replace their restoration at some point. Fillings naturally crack or wear down until they're no longer protecting the tooth from further decay. Sometimes they just fall out! During every routine checkup, your dentist will inspect each filling to see if it's time for a replacement. However, a sore or sensitive tooth often indicates you need to replace your filling.
Do you want to get the most out of your dental fillings? Ask your dentist for strategies to extend the life of your restorations. With their help, you can enjoy a healthy smile for years to come!
About the Practice
At The Center for Advanced Dentistry, we strive to provide high-quality and personalized dental care to all of our patients. Our team will always go the extra mile to ensure you get the exceptional service you deserve. For tips to extend the lifespan of your dental filling, visit our website or call (216) 595-1710.