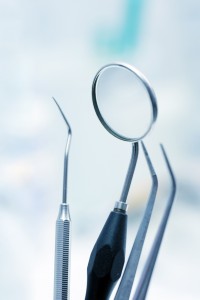 With 2011 behind us and 2012 just a few days old, you may be thinking about what improvements you can make in your life. Two of the most popular resolutions out there are eating better and exercising more. These are great, but we'd also like to encourage our patients to keep their smile in mind. Make 2012 a banner year for your oral health by making regular visits to Dr. Hornstein's Beachwood dental office a priority.
Why Are Regular Visits So Important?
Regular visits are important for two reasons.
First, seeing us often gives Dr. Hornstein a chance to look for signs of gum disease, tooth decay, and oral cancer early, all of which can be more easily treated when found early.
Second, regular appointments let us give your teeth and gums a thorough cleaning. Daily brushing and flossing at home are vital, but even an excellent at-home oral health regimen can only do so much. With our team's experience and knowledge, we can help you achieve the optimal oral health you've dreamed of.
Ready to schedule your first appointment of 2012? Contact The Center for Advanced Dentistry. Dr. Hornstein serves patients from Cleveland, Solon, Shaker Heights, Pepper Pike, and surrounding areas.