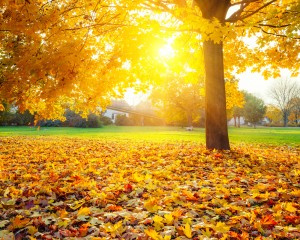 Fall starts on Saturday, September 22. That means a new season, and the cooler weather that comes with it, is on the way. It also means the arrival of the holiday season, a joyful but notoriously hectic time for most of us.
Given both of these statements, your next dental visit is probably the last thing on your mind. But despite that, now is actually the perfect time to get your fall visit out of the way, especially if your last checkup with The Center for Advanced Dentistry was in January or February.
When you consider how important rich, decadent foods are to the holiday season, don't you want to enjoy all that you can without letting thoughts about your oral health hold you back? With your regular checkup and cleaning, Dr. Hornstein can tell you where you stand and, if need be, offer restorative or cosmetic therapies that will help you get your smile into great shape just in time for all the fun.
What's more, if you're like many patients, you have dental benefits that will expire at the end of the year. By coming to see us sooner rather than later, we can help you apply those benefits to the essential care you need now instead of later next year.
Call The Center for Advanced Dentistry in Beachwood today to schedule your fall checkup. During your checkup, Dr. Hornstein will complete a thorough oral exam and help you understand how your smile is doing. And if we need to, our team would be happy to talk to you about brushing and floss, in addition to recommending additional services. We serve patients from Cleveland, Solon, Shaker Heights, Pepper Pike, and beyond.