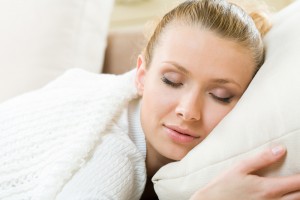 At the Center for Advanced Dentistry in Beachwood, we care deeply about our patients' experiences at our office. Not only do we want to provide quality dental care, but the comfort of our patients is essential as well.
We have a trained massage therapist that will perform a variety of massage and relaxation treatments, depending on the type and length of your dental appointment. At the Center for Advanced Dentistry, we want your dental appointments to be relaxing and soothing. Your comfort is extremely important to us.
Before your next appointment, check out our beverage menu! We offer a variety of beverages, including juices, a variety of teas and coffees, as well as protein drinks. Sip on the beverage of your choice and relax! Our goal is to create a comforting, friendly environment in our office.
Many patients like to watch television or listen to music during their appointment because it helps them feel comfortable. We provide our patients with this service if they'd like to take advantage of it, as well as reflexology foot massages during the appointment. Patient comfort is very important to us.
Come and see our dedication to patient comfort first hand—schedule your next appointment with us today!  We hope our comforting amenities will help relieve some of our patients' anxiety and make our office a welcoming place to visit.
The Center for Advanced Dentistry in Beachwood is committed to providing our patients from Cleveland, Solon, Shaker Heights, Pepper Pike, and the surrounding area with quality holistic and aesthetic dentistry. Call us today to schedule your appointment!