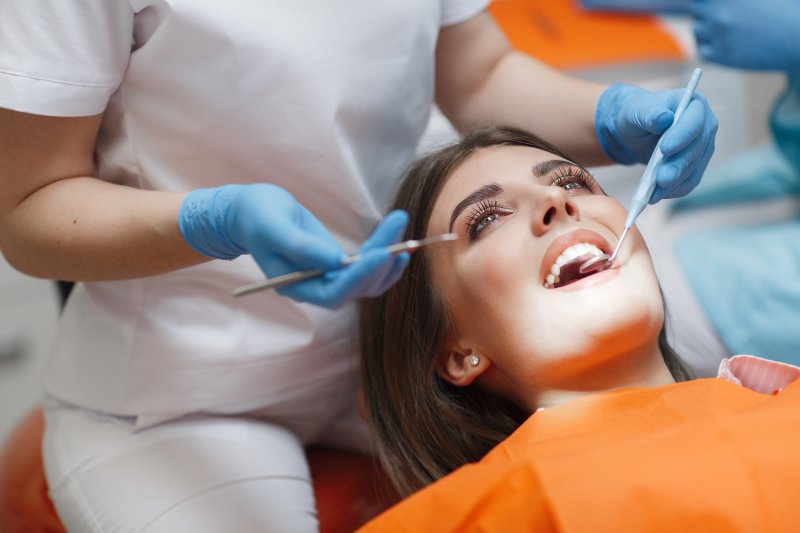 Do you have an upcoming appointment to get a dental crown in Beachwood? If you've never gotten one before, you may be unsure of what to expect. Following your procedure, you'll have to go through a recovery period that typically lasts for a few days. While you heal, your body is recovering from the irritation and inflammation associated with dental crown placement. Read on to learn more about what to expect after your procedure and tips for a smooth sailing recovery.
What to Expect After Getting a Dental Crown?
At your first appointment, your enamel will be filed down in preparation for your dental crown. Since it will take about two weeks for the dental laboratory to make your final restoration, you'll receive a temporary one for protection in the meantime. It's completely normal to experience mild sensitivity and tenderness for the first few days following your procedure. Luckily, these symptoms are easily manageable with over-the-counter pain medication.
Once your permanent dental crown is ready, you'll return to the office for its placement. After your appointment, you may experience mild sensitivity and tenderness surrounding your soft oral tissues. It'll take some time to adjust to your new restoration, but it shouldn't cause you prolonged pain or discomfort when eating. If that's ever the case, you should contact your dentist right away for assistance.
How Do You Manage Your Discomfort?
While your mouth may feel tender and swollen for a few days following your dental crown procedure, it's only temporary and should go away within a few days. In the meantime, here's how you can manage your discomfort:
Rinse with warm salt water twice a day
Do not eat foods and drinks at extremely hot or cold temperatures
Take over-the-counter pain medication like Advil or Tylenol
Carefully brush your crowned tooth twice a day to remove plaque
Tips for Taking Care of Your Crown
If you want your crowned tooth to stay healthy for as long as possible, you need to make sure you take proper care of your smile. The tooth underneath your dental crown is still at risk of issues like decay and gum disease. With these tips, you can prevent those problems from occurring:
Practice good oral hygiene (brush twice a day, floss daily, rinse every day with an ADA-approved mouthwash)
Avoid smoking or using tobacco products
Reduce your intake of hard, crunchy, and sticky foods
Visit your dentist every six months for a checkup and cleaning.
Life with a dental crown does not have to be challenging. As long as you diligently follow your aftercare instructions, you can enjoy a problem-free and healthy smile for years to come!
About the Practice
At The Center for Advanced Dentistry, you can find the highest level of dental care near you. Our practice offers personalized and comprehensive services unlike anywhere else. If you'd like to learn more about what to expect after getting a dental crown, don't hesitate to ask. You can reach an experienced team member via our website or call (216) 595-1710.