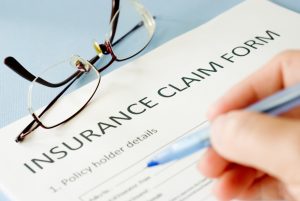 Fact – the standard $1000 per year maximum benefits has been the same since 1976.
Fact – Insurance companies have free reign to make up their own usual& customary rates for every procedure loosely based off the zip code where you see your dentist.  These rates vary greatly and are often much lower than the normal fees of ANY treating dentist in the area.  We have seen cleanings been covered from $30-100.  The amount covered is distinct to your specific plan.
Fact – Dental insurance is a BENEFIT from your employer, retirement plan, or a plan you purchase for yourself.  If you do not use the plan by going to the dentist, you are essentially throwing money away.  At the very least you should see the dentist and hygienist for two preventative cleaning visits per year.

Maximizing Your Dental Insurance Coverage
Hidden benefits that you can also redeem at your visits include: fluoride treatments, adult sealants, occlusal guards, additional cleanings, and adult orthodontic coverage.  Make sure to ask what extras your plan may allow. Employers are always trying to save money, and to do that they are changing dental insurance carriers and plans more often.  In the past ten years the trend is to offer lower paying dental plans.  Too often we see patients try to delay treatment only to discover that their employer has switched to a lower paying plan.  The lesson to be learned is that what you put off today may be more costly tomorrow.
Retirement Planning can be Very Complicated
To ensure a smooth transition you should include completing all necessary dental treatment in the years proceeding this life change.  Plan to see Dr. Hornstein and have a comprehensive oral evaluation.  This way you can foresee any treatment that should be completed while you still have insurance and an income from your employer.  Remember that dental insurances have a yearly maximum they will pay for services, so allowing yourself a couple of years will ensure you have adequate benefits should you require extensive treatment.
Adult Orthodontics
One of the positive changes we have seen with insurance coverage is the addition of adult orthodontic coverage.  The importance of properly aligned teeth beyond esthetics has become well known in dentistry, and therefore more adults are choosing to solve other dental conditions by straightening their teeth.  Invisalign is a great choice for adults looking for a more convenient, and invisible option.  Ask if your insurance plan has this added benefit.  The additional coverage can range from $1000-2500 towards your treatment!
Meet the Center for Advanced Dentistry Team
If you invest in dental insurance coverage, let the Center for Advanced Dentistry team help you maximize these benefits. We are happy to process and file your dental insurance claims to help you get the most coverage possible. We also offer an in-house savings plan for patients who don't have traditional insurance coverage. Don't hesitate to call our Beachwood dental team to find out more.