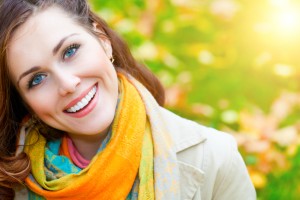 You've heard of the mind-body connection, but have you ever considered the mouth-body link? Your oral cavity is the gateway to the rest of your body, and problems with the teeth or gums can severely impact your overall wellbeing. That's why Dr. Hornstein, your holistic dentist at The Center for Advanced Dentistry, focuses on your whole health in an effort to bring you true excellence in dentistry. Because we know what goes on in your mouth isn't just limited to your teeth and gums.
Questions about holistic dentistry? We know you're not alone. Dr. Hornstein is in today to answer some of the most common questions surrounding this exciting field. Read, learn and then ask even more questions in the comments below!
Dr. Hornstein Answers Your Questions About Holistic Dentistry
The expert is in — learn all about holistic dentistry just in time to benefit from The Center for Advanced Dentistry in 2016.
Q: What is holistic dentistry, exactly?
A: Good question. As we mentioned before, your mouth doesn't exist in a vacuum. That means your oral health can affect, or be affected by, a number of things in your body. For example, gum disease sufferers are more likely to suffer from heart disease and stroke. And tooth loss before the age of 35 has been linked to Alzheimer's disease later on. So in short, when I say we practice holistic dentistry, it just means we take your entire wellbeing into consideration when treating your mouth — not just your teeth and gums.
Q: What do you do differently than other dentists?
A: Well, a lot. See our information about metal fillings below. Aside from that, we also know that stress can negatively impact your dental treatment — that's why we offer massage therapy to help our patients relax. Paraffin therapy, reflexology massage, chair massage, temporomandibular joint massage (TMJ) and full body massage can all promote good oral and overall health. Important nutrition information is also available at our practice.
Q: What is it that I've heard about holistic dentistry and metal fillings?
A: One of the big differences between holistic dentistry and the other is that we never use amalgam (metal) fillings. That's because a single filling can release as much as 15 micrograms of mercury into the body per day — and the average American will need up to eight fillings in their lifetime. As your holistic dentist, we use only composite resin materials to restore teeth from decay.
Q: How can I benefit from holistic dentistry?
A: If you're interested in learning how your oral and overall health can benefit from a holistic dentist in 44122, there's no better way to find out than by scheduling an appointment with The Center for Advanced Dentistry in Beachwood. We're here to help you and all our Ohio neighbors enjoy thoughtful, beneficial dental care. Contact us today to experience the difference a holistic approach makes for yourself!