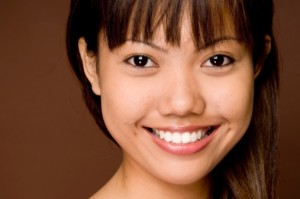 That your mouth is the main gateway to the rest of your body should come as no surprise. Every day the food and nutrients your body needs enter through your mouth. If you need medication, then in most cases that medicine is swallowed and helps you via your digestive system. And sadly, even things that may not be so healthy for the body also enter through the mouth, such as tobacco and alcohol to excess.

At The Center for Advanced Dentistry, Dr. Benjamin Hornstein is the metal-free dentist Beachwood residents can trust to use only dental materials and technologies that are healthful. In particular, we use only metal-free fillings to repair a tooth that has a cavity. For years, an amalgam filling was the only choice when it came to restoring a tooth with decay. Not only does an amalgam filling create a dark spot in an otherwise white smile, it also presents the possibility of the mercury content in the filling entering the body. Research shows that a measurable amount of mercury can leach into the body from amalgam fillings. For this reason, Dr. Hornstein and his staff do not use amalgam, nickel or other metals to fill cavities.
The Cosmetic Dentist Beachwood Smiles About
Of course, if a patient does present with tooth decay, we must fill the cavity in order to preserve the tooth. In this case, Dr. Hornstein uses tooth-colored composite resin materials to repair your cavity. These materials can be blended to perfectly match the color of your natural tooth. In addition, a tooth-colored filling requires less tooth preparation than an amalgam filling used to need. What this means for you the patient is that Dr. Hornstein will need to use the drill less, which is never a bad thing for you or your tooth. By altering the tooth less, we are able to retain more of the tooth's natural structure. This means that once the filling is completed, the tooth will be stronger and more durable.
At the Center for Advanced Dentistry, we are committed to providing you and your family with dental health care that is not only beneficial to your mouth but your overall health, too. With this in mind, Dr. Hornstein and his staff have all studied holistic dentistry and put the advantage of this dentistry to work in our dental practice.
Call Our Office Today
Please contact our office today to arrange your metal-free dentistry appointment with The Center for Advanced Dentistry. Dr. Hornstein treats patients from cities throughout Ohio, including Beachwood, Cleveland, Pepper Pike, Solon, and Shaker Heights. If this will be your initial visit to our practice, please take a moment to review the new patient information. Our team can't wait to help give you a reason to smile with our dental treatments!