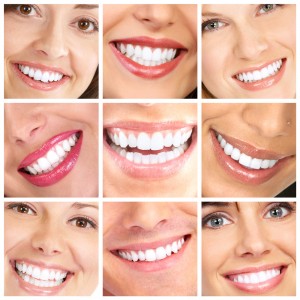 In our post from October 14th, we talked briefly about Invisalign clear braces and how they can help patients in search of a smile makeover find exactly what they're looking for—a straight, confident smile.
But not every patient wants, or needs, to commit to an orthodontic solution like Invisalign. That's why Dr. Hornstein's Beachwood office also offers porcelain veneers and Lumineers. Both are popular cosmetic solutions that can help patients hide cracked, chipped, or slightly misaligned teeth, in addition to stains teeth whitening hasn't been able to erase.
How Do Porcelain Veneers and Lumineers Work?
Porcelain veneers and Lumineers are custom made to help you put your best smile forward. They are the work of dedicated lab technicians, and have been designed to perfectly complement your surrounding teeth, the shape of your face and facial features, and other factors.
During the first phase of your porcelain veneers/Lumineers procedure, Dr. Hornstein will talk with you about how you want your smile to look and will begin designing your veneers. Then, when your finished veneers have arrived at our office, we can begin putting them in place. There are some small differences between how porcelain veneers and Lumineers are applied, but in many ways the process is exactly the same.
Want to Find Out More?
Call Dr. Hornstein's office today to schedule your smile makeover consultation or to ask a question about porcelain veneers and Lumineers. Our Beachwood office serves patients from Cleveland, Solon, Shaker Heights, Pepper Pike, and surrounding areas.