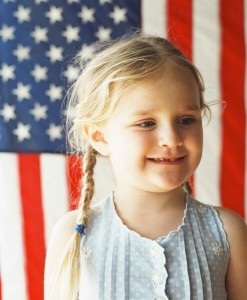 The Fourth of July was on Wednesday, and from all of us at Dr. Hornstein's Beachwood dental office, we hope you and your family had a safe and fun holiday.
And while we're on the topic, we'd like to talk a little bit about freedom, which is what the Fourth is all about.
You already know how important freedom is. It's what enables us to pursue our dreams and live according to our most deeply held beliefs. But in the context of dentistry, freedom is also about choosing the best dentist for your personal needs. That means finding a dentist who will not only provide excellent general dentistry services but will also make preventive and holistic dentistry a priority.
If that's what you need, that's what you'll find at The Center for Advanced Dentistry. As we mentioned back in May, the goal of holistic dentistry is supporting and improving your overall wellbeing. When you do that, you improve your smile's chances of staying healthy and strong. And with preventive checkups and cleanings, Dr. Hornstein can keep an eye on how your teeth are doing. Catching decay and gum disease early are important, and it's through twice-yearly visits like these that we have a chance to catch them before they develop into a more serious problem.
Is it time for you to schedule your next regular exam or cleaning? We hope you'll choose The Center for Advanced Dentistry. Call our Beachwood office today to schedule your appointment. We serve patients from Cleveland, Solon, Shaker Heights, Pepper Pike, and beyond.