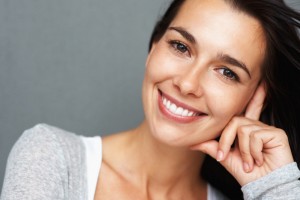 Teeth can become stained for several reasons. One of the biggest is age, but certain beverages (like tea or coffee) can have a major effect, too, as can smoking and even certain medications. But with professional teeth whitening from Dr. Hornstein's Beachwood dental office, a vibrant smile can be yours again, and in about just one hour.
Using Brite Smile's professional whitening treatment, we can safely and effectively return your teeth to their optimal brightness.
Professional Whitening in the Comfort of Your Own Home
But in-office teeth whitening isn't the only way you can revitalize your smile. With at-home teeth whitening, you can achieve professional results in the comfort of your own home. Results aren't as immediate—best results take between one and two weeks—but you can still look forward to enjoying a brighter, more confident smile.
You can even use at-home teeth whitening in between in-office treatments. We call this our "Whitening for Life" program, and you can find out more about his it works by clicking here.
The Confident Smile of Your Dreams
If you have questions about our teeth whitening services or just want to schedule your next visit with Dr. Hornstein, give our Beachwood dental office a call today. Dr. Hornstein's practice serves patients from Cleveland, Solon, Shaker Heights, Pepper Pike, and surrounding cities.