Meet The Center for Advanced Dentistry Team!
All of our dental assistants are EFDA's (Expanded Function Dental Auxiliary). An EFDA is an individual who first must be an Ohio State Dental Board-Certified Dental Assistant in the Art of Restorative Dentistry. This process requires that a person be accepted into an accredited Ohio State Dental Board program. After extensive training at Case Western Reserve Dental School, each candidate must pass a State Dental Board didactic and clinical skills examination. After passing this exam, they are then legally permitted to place fillings and perform other dental procedures. Michele, Lydia, and Jen are registered as EFDA's by the Ohio State Dental Board through the Commission on Dental Testing in Ohio. They can answer any questions you may have and guide you in choosing the appropriate dental treatment.
Each team member must have had CPR training. They are also required to take specialized courses to keep them up-to-date in their field and familiar with the latest technology. Recently attended courses include:
Medical Emergencies
Radiology
OSHA Updates
Advanced Aesthetic Techniques
Periodontal Issues for the Millennium
Neuromuscular Occlusion
Michele, CDA, EFDA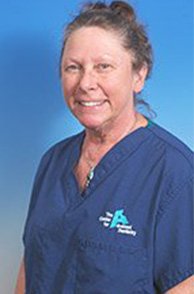 Michele obtained her EFDA certification from Case Western Reserve University in 1980. She is licensed to place fillings. She is a past president of the dental organization ODEFA (the Ohio Dental Expanded Functions Association). Although Michele has had a long clinical career, she now focuses most of her time helping patients obtain their dental needs. She will be happy to answer any questions you have regarding finances, insurance, and billing.
Gayle, CDA, EFDA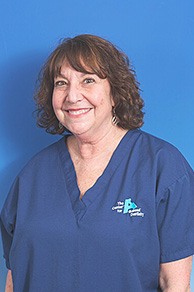 Gayle obtained her EFDA Certification from Case Western Reserve University in 1998. She is approaching 40 years in her dental career. Before receiving her EFDA certification she worked in the dental office as a dental assistant and also at the front desk with scheduling and working with patients to maximize their dental insurance coverage. Gayle is a member of the National Association of Dental Assistants.
Lydia, CDA, EFDA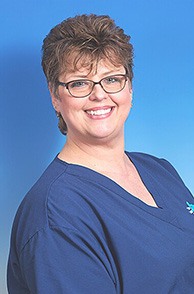 Lydia graduated from Cuyahoga County Community College in 1981 with an Associate of Applied Science Degree in Dental Laboratory Technology. She obtained her EFDA certification from Case Western Reserve University, which qualifies her to place restorations for patients. She has over 36 years of experience in all phases of dental assisting. She is a master technician and an expert in teeth shaping, shading, and CEREC CAD/CAM design, which is especially valuable for patients who require extensive care. She will work closely with patients when a laboratory-type filling is necessary. Lydia is a member of ODEFA, as well as the National Association of Dental Assistants and the American Dental Assistants Association. One of Lydia's many talents is her innate, artistic ability to create individualized, beautiful smiles for each of her patients and make them feel at ease with their dental choices.
Sue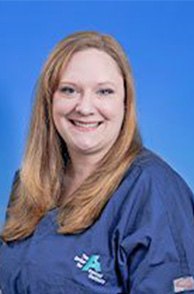 Sue graduated top of her class from The Cleveland Institute of Dental and Medical Assistants in 2002. She began her career in dentistry as a Clinical Assistant, and then transitioned into Office Management. She loves to make every patient feel special, and always goes the extra mile to accomplish this. She has extensive knowledge of dental insurance plans, having attended numerous educational courses throughout the years. She prides herself in creating a treatment schedule that maximizes dental benefits, and making treatment affordable for your budget. She is always ready to answer your questions, both clinical and financial, and looks forward to your call.
Sandy
Sandy is a dental hygiene graduate from Cuyahoga County Community College. She specializes in non-surgical periodontal treatment. Since 1980, she has helped many of our patients avoid periodontal surgery.
Sarina, RDH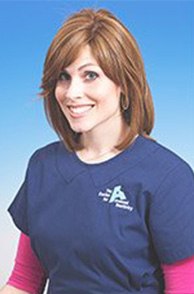 Sarina has been practicing dental hygiene since 2004. She has extensive knowledge in general and periodontal therapies, as well as being licensed to administer local anesthetic. Sarina uses her caring personality to keep patients at ease during treatment. Outside of the dental office, she is a busy mom, who loves to play basketball, cook and spend time with family and friends.