Now that Halloween is over with, it's time to think about the holidays. We've talked about it before, but the holidays will be here sooner than you'd expect. Thanksgiving and Christmas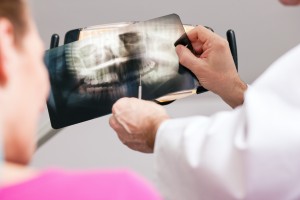 may be only a few weeks apart, but they can seem closer than that, especially if you're hosting a lot of friends and family. Of course you have a lot of shopping to do in between then, but don't forget the importance of having a clean bill of oral health.
If it's been six months since your last visit and you haven't scheduled a checkup, there's still time. The Center for Advanced Dentistry is here for you, so call today to schedule your next appointment.
But I saw Dr. Hornstein earlier this year and I was fine. Why another one this year?
Well, do you want to eat that pumpkin pie, turkey, and stuffing without worry about its impact on your teeth? Dr. Hornstein will give you another good look with your cleaning and decide if you need anything done. Just think: one hour in a dentist chair and you can rest easy. This way, you'll be on track and up to date with your oral health. Certainly will be something to keep in mind going into 2013.
As great as sugar tastes, its affect on your teeth might not be if you haven't had a recent checkup. Don't let plaque set up camp and start a long war on your teeth. Get that taken care of because preventative measures are much easier to take care of now instead of later.
But if you need something more than a regular cleaning and oral exam, we offer restorative or cosmetic therapies too. Schedule your next appointment today, and end 2012 on a good note. We serve patients from Cleveland, Solon, Shaker Heights, Pepper Pike, and beyond.