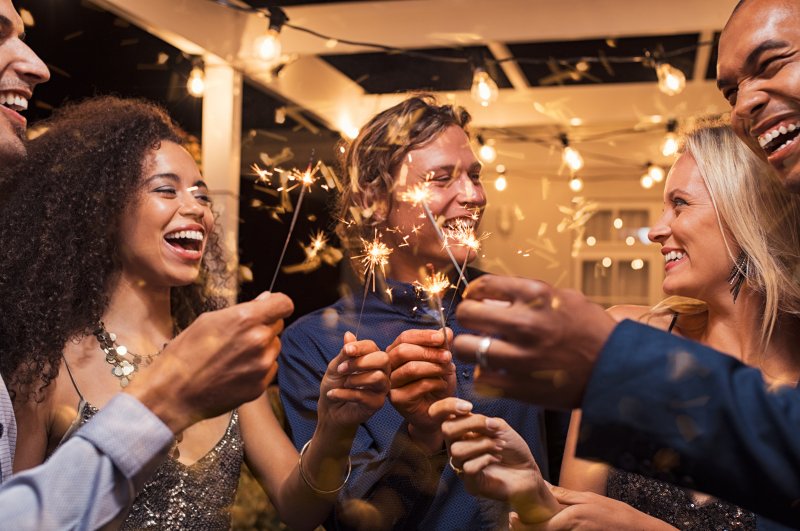 The end of the year is just around the corner, which means it's time to not only ring in the holidays, but to start thinking about what new year's resolutions you'd like to set for yourself. When you take small steps to improve your oral health, it's amazing how both your smile and your overall well-being can benefit. Here are three to consider according to a dentist. Keep reading to learn how they can make your smile brighter and your day-to-day all the more enjoyable!
Examine Your Current Oral Care Habits
Even if you think your oral care is sufficient, there's a pretty good chance you're missing a crucial step or two to take it to the next level. For example, it's recommended that you:
Brush gently for only two minutes at a time (to avoid damaging enamel)
Brush twice a day
Hold the toothbrush at a 45-degree angle to your gum line as you brush
Clean the backside surfaces of your teeth
Use toothpaste that is fluoridated (which is proven to reduce the risk of tooth decay)
Clean between your teeth with floss once a day (and use an interdental toothbrush or other flossing aid if traditional floss proves to be too difficult)
Incorporate an oral rinse into your routine (this is optional, but can still be incredibly helpful for those with dental implants, orthodontic braces, or dexterity issues that make brushing difficult)
Opt for Mouth-Friendly Food Options
Your diet can also have a significant impact on your long-term oral health. For example, you should avoid eating foods that contain high amounts of sugar and starch as these can dramatically contribute to tooth decay. Instead, opt for fruits and vegetables that contain valuable vitamins and minerals (and scrub the surfaces of teeth).
Additionally, it's always better to avoid snacking in between meals, a habit that only creates more opportunities for oral bacteria to produce plaque acids that harm teeth. If you do snack, have plain water nearby to wash away loose food debris.
Commit to Routine Dental Appointments
A professional visit to a dentist once every six months is the most effective way to ensure no underlying issues are causing damage to your teeth and gums. Dentists can not only catch issues that would often be missed by the naked eye, but do so when they are in their earliest stages (and typically the easiest to treat). This is the case for both cavities and gum disease, two conditions that don't really become noticeable until it's already too late.
If you don't visit the dentist due to financial reasons, making your resolution to have money saved up in advance for these types of visits is a great way to lower costs on major restorative or emergency services in the long-term, both of which cost far more.
Ring in the new year with a healthy smile! Whether you're overdue for a checkup or want advice on how to quit habits that harm teeth, schedule an appointment with a dentist to get started!
About The Center for Advanced Dentistry
Dr. Schlessel and Dr. Hornstein are highly committed to providing caring and comprehensive dentistry that helps you feel confident about your smile and your oral health. They're happy to educate you on the best at-home oral care habits to maintain and recommend preventive dental treatments proven to reduce your risk of dental disease. To schedule a checkup, cleaning, or other treatment with their office, you can contact them through their website.