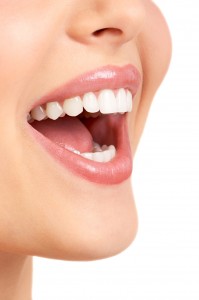 Back in July, we talked about how patients of Dr. Hornstein's Beachwood office can have a whiter smile in just one hour with professional teeth whitening.
As great as our teeth whitening services are, though, we're using more than one cosmetic service to improve smiles and boost confidence. With Invisalign clear braces and porcelain veneers/Lumineers, we can help you achieve exactly the look you've been dreaming of.
These individual services make up what we call a smile makeover, and over the next few posts we'll go into more detail about exactly what these services are, how they can help you, and what kinds of benefits they bring to the table. But for now, we'll just tell you that with these services, patients can dramatically change the way their smile looks. Each one comes with different benefits, and one may be more right for you than the other, but both can yield dramatically surprising results.
To find out which service will give your smile and your confidence the biggest boost possible, contact our Beachwood office to schedule a consultation appointment with Dr. Hornstein. His passion for his patients, mixed with his eye for detail and expertise will help him create a makeover plan that you can count on.
Call us today, and let us get your smile makeover started.